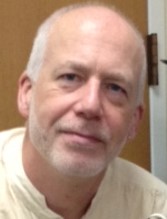 Scott Iseminger has distinguished himself as an expert in music education for children with special needs. For 20 years, he taught music at Krejci Academy, Little Friends, Inc. of Naperville where he worked with children and adolescents (ages 4-21) with severe and profound behavioral, emotional, neurological disorders and autism. Mr. Iseminger worked with Young Naperville Singers for 20 years where he conducted the beginning level choir and accompanied additional choirs.
Scott served as an adjunct instructor for seven years at DePaul School of Music in Chicago where he taught Music Education for Students with Exceptional Needs. He also taught a graduate course at Western Illinois University. He has done several workshops and clinics about teaching music for students with special needs in the Chicago metropolitan area as well as Indiana, Wisconsin, Kansas, South Dakota, and the 2014 national NAfME convention. His two webinars are available on the NAfME e-learning website.
Scott completed his master's degree in Music Education for Students with Special Needs at Wichita State University, KS where he also was a graduate teaching assistant. For two years, he served as music teacher for the WSU preschool for children with disabilities and also the early childhood facility. Currently, Scott is completing his doctoral studies in music education at the University of Minnesota School of Music. As a graduate teaching assistant, he has the pleasure of supervising student teachers.
Scott has been published in NAfME Teaching Music as well as the Kansas MEA Journal, writing about teaching music with autistic children and special learners as well as classroom management.