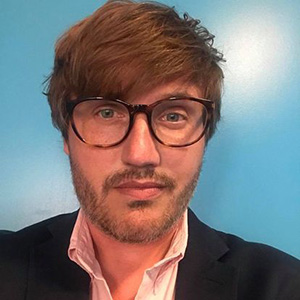 Blake Iverson is an attorney and founding partner at Eastlake Legal. His practice is focused on meeting the legal needs of small and mid-sized businesses, creative professionals and entertainers. He specializes in contracts, intellectual property and real estate. Blake is a creative and strategic thinker who helps clients with both the minute details and the big picture.
Blake has served twice as the Chair of the Minnesota Bar Association's Sports, Arts & Entertainment Section. He has taught courses in Entertainment, Media Law and Intellectual Property at several Twin Cities colleges and currently teaches Management and Booking at Augsburg University.
In his free time, Blake enjoys traveling, seeing live music and playing disc golf. He is mildly obsessed with his cat, GoGo, and his record collection.