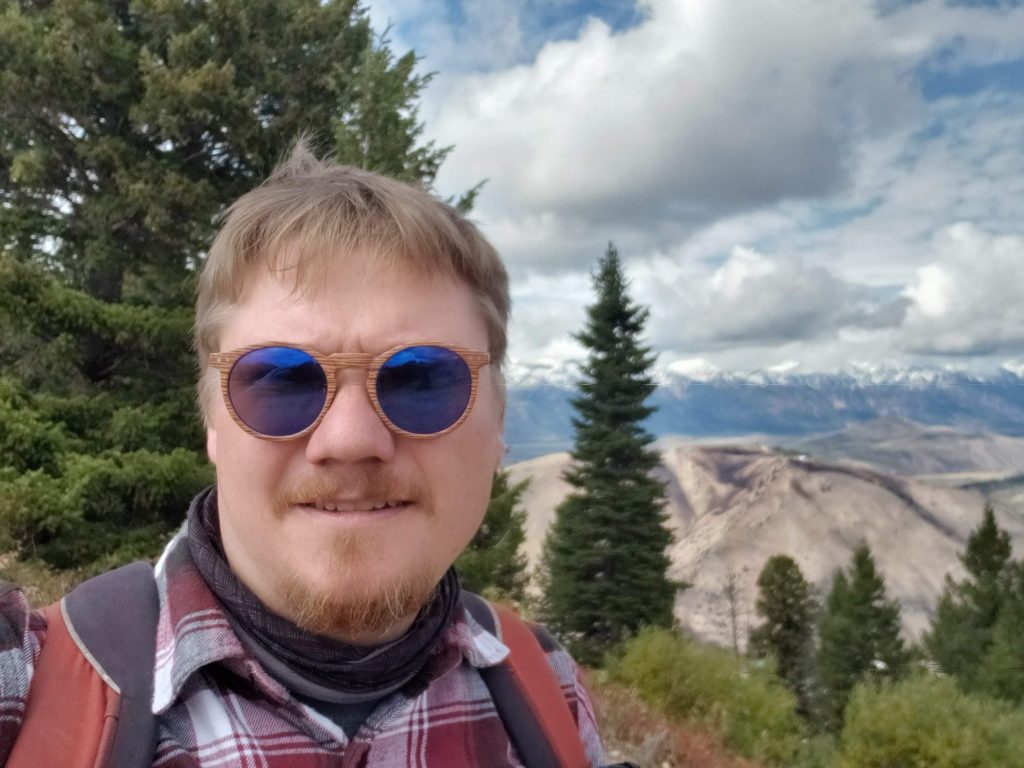 I arrived at Augsburg in 2016 as both a faculty member and director of the graduate program, leaving my hometown of Chicago for the north. I have an extensive background in out of school learning, museum education, and higher education. In my time at Augsburg, I led the creation of a new non-licensure MA in Education degree program and shepherded a revision of the current MA in Teaching program. I also started the Boundary Waters Teacher Institute, a summer intensive opportunity for teachers to study outdoor and experiential education.
Prior to coming to Augsburg, I was a lecturer in Education Foundations at Northeastern Illinois University (NEIU) in the Department of Educational Inquiry and Curriculum Studies. While there, I co-directed the Grow Your Own teacher program, a program designed to help parents and community activists to become licensed teachers in their local Chicago Public Schools. I have also taught graduate coursework at DePaul University, Concordia University Chicago, and National Louis University.
In Chicago, I founded the Student Advocacy Hotline, a project that provided advocacy for and support to students and parents during disciplinary hearings in Chicago Public Schools. This project entailed a collaboration with the Children and Family Justice Center at Northwestern University Law School. This project helped to illuminate the role of school discipline policies in the school to prison pipeline.
I formerly worked as a museum educator, leading a program for Chicago high school students at Lincoln Park Zoo. The program focused on the intersection of ecological and human justice issues and provided an inclusive class environment (along lines of race, class, gender, and ability) for student led inquiry. My dissertation research was born out of my work with students at the zoo, examining the hidden colonial curriculum of zoo exhibits and their designed experiences.
My recent work on Experience Curriculum and Land Ethic brings me to the outdoors regularly – fishing, paddling, hunting and hiking – learning about this beautiful northern landscape. I teach coursework in curriculum inquiry and foundations of education, including the following courses:
Curriculum Inquiry and History
Education and the Ecological Crisis
Tools of Inquiry
Introduction to Experiential Education
If you would like to schedule an advising meeting, please email me and we will set up a time to talk.
Recent publications
Lukasik, J.M. (in press). Outside and Embodied Curriculum: From integration and core to ecological interconnectedness. In M.F. He & W. Schubert (Eds.). Oxford Encyclopedia of Curriculum Studies. New York: Oxford University Press.
Lukasik, J.M. (2019). The call of wild stories: Crossing epistemological borders with narrative fiction. In Lloro-Bidart, T. & Banschbach, V. (Eds.). Animals in Environmental Education: Interdisciplinary Approaches to Curriculum and Pedagogy. London: Palgrave.
Lukasik, J.M. (2017). (Review of the book Teaching in the cracks: Openings and opportunities for student-centered, action-focused curriculum, by B.D. Schultz). Schools, 14(2), 325-331.
Lukasik, J.M. (2016). Is it time to break with the colonial legacy of zoos? Minding Nature, (9)3, 45-46.
Lukasik, J.M. (2015). Ecological milieu. In W. Schubert, M.F. He, & B. Schultz. (Eds). Sage Guide to Curriculum studies. New York: Sage.
Education
Ph.D., Curriculum Studies, University of Illinois at Chicago
M.Ed., Cultural Studies in Education, University of Illinois at Chicago
B.A., Political Science, University of Illinois at Chicago