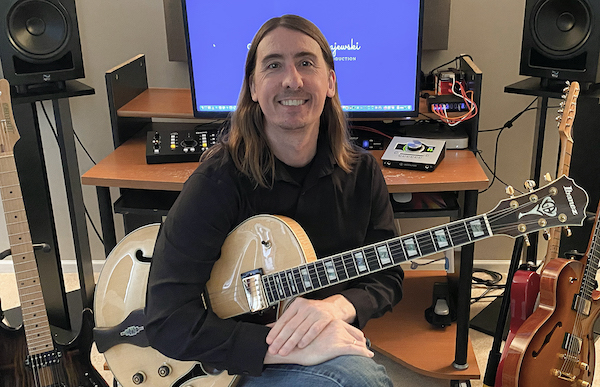 Dr. Michael J. Krajewski is a highly sought-after educator and guitarist. His performance experience runs the gamut as he is accomplished in commercial, jazz, and classical styles. Michael has presented lectures nationwide for College Music Society, Guitar Foundation of America, Technology in Music Education, Minnesota Music Educators Association, North Dakota Music Educators Association, Texas Music Educators Association, Tennessee Music Educators Association. He has had the honor of teaching at the college level since 2006.
Dr. Krajewski is a published author with Soundboard Magazine, The Journal of the Guitar Foundation of America as well as writing The Complete Beginning Guitarist and The Complete Commercial and Jazz Guitarist pedagogy. He has coached Guitar, Commercial, and Jazz Combos and as an ensemble director, his students have won top awards at the Eau Claire Jazz Festival.
Along with Augsburg University, Dr. Krajewski is currently on the faculty at Saint Paul College, Inver Hills Community College, and Hennepin Technical College where he teaches courses in Music, Guitar, and Music Technology.
Education
DMA University of Minnesota, Guitar Performance and secondary area: Music Education
MM Georgia State University, Jazz Studies
BM Berklee College of Music, Professional Music