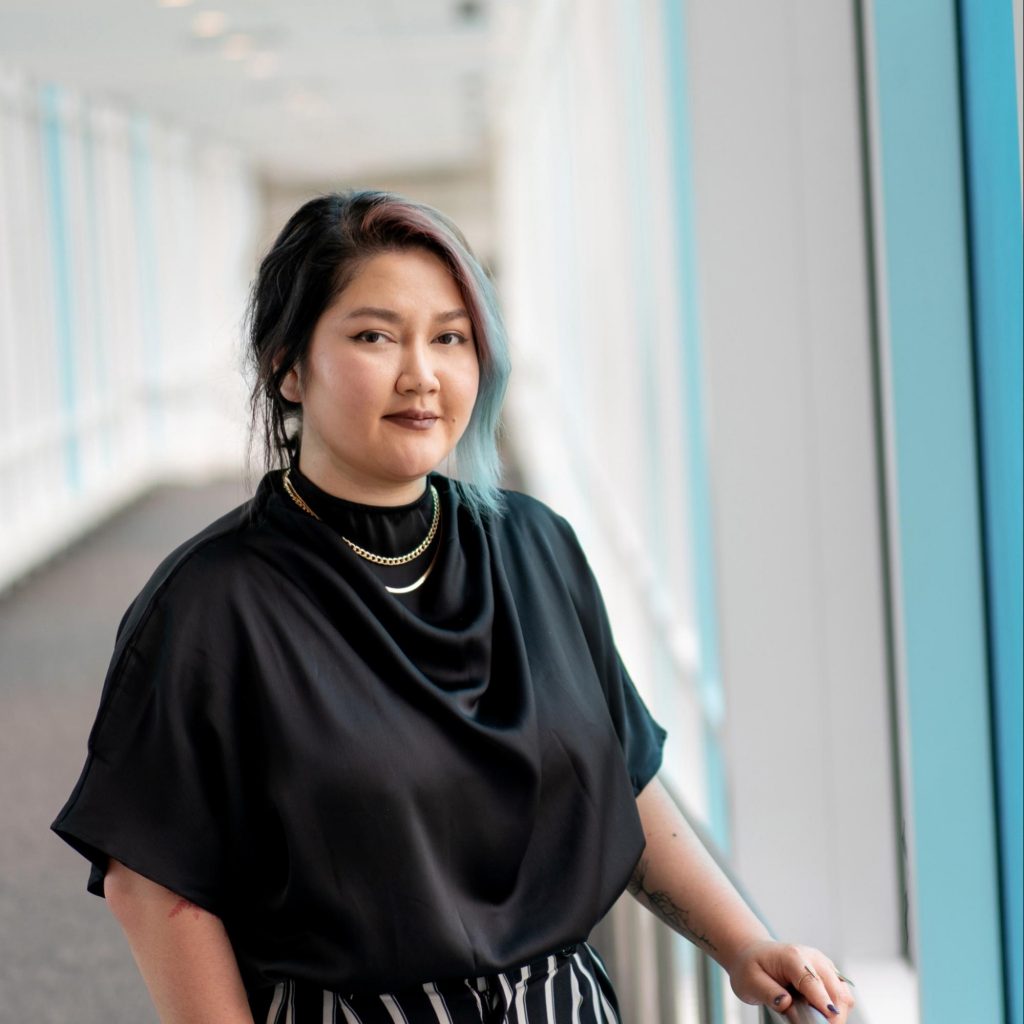 Ly Thuy Nguyen (she/they) is a bilingual queer scholar, translator, and artist. Ly is an Assistant Professor in Asian American Studies and a founding member of the Critical Race and Ethnicity Studies department at Augsburg University. Ly received their doctorate degree in Ethnic Studies at UC San Diego.
​Ly studies transnational histories of war, race, and empire, utilizing approaches from women of color feminism, queer people of color critique, and critical refugee studies. Ly's research incorporates discussions about culture, language, queer dis/inheritance, refugee epistemologies, transnational activism, and intergenerational trauma.
Ly's scholarship is based on their work fostering social and language justice within the Vietnamese/ American community and beyond. These projects include the Little Saigon Stories project (San Diego, 2017-2019), Alphabet for Social Justice Project (Minneapolis, 2021), and Vietnamese Solidarity and Action Network for Abolition (ongoing). Ly has published their writing and translations in Asian American Writers' Workshop, ajar press, and their most recent publication is with Women's Studies Quarterly (Spring 2020).
Read Augsburg Echo's interview with Ly Nguyen here.
CURRENT RESEARCH
Book project: Revolutionary Others: Migratory Subjects and Vietnamese Radicalism in the United States During and After the Vietnam War
Based on years of original multi-sited archival research and oral history interviews with Vietnamese/American activists in Vietnam and in the United States, my in-progress first book project conceptualizes a transnational genealogy of Vietnamese radicalism that consists of pre- and post-war generations of Vietnamese/American people and investigates the interpersonal and political connections that allowed for the formation of a Vietnamese American Left. Politically charged and explicitly interdisciplinary, this project addresses how America's contested relationships to Vietnamese political actors throughout the Vietnam War era has shaped the long 1960s' leftist social movements, undergirded America's turn to neoliberal conservatism post-1980, and in many ways continued to inform the more recent political polarizations around Trump's America.
EDUCATION
Ph.D., Ethnic Studies |

University of California, San Diego

M.A. Sociology |

San Diego State University

B.A. Sociology | University of Social Sciences and Humanities, Hanoi