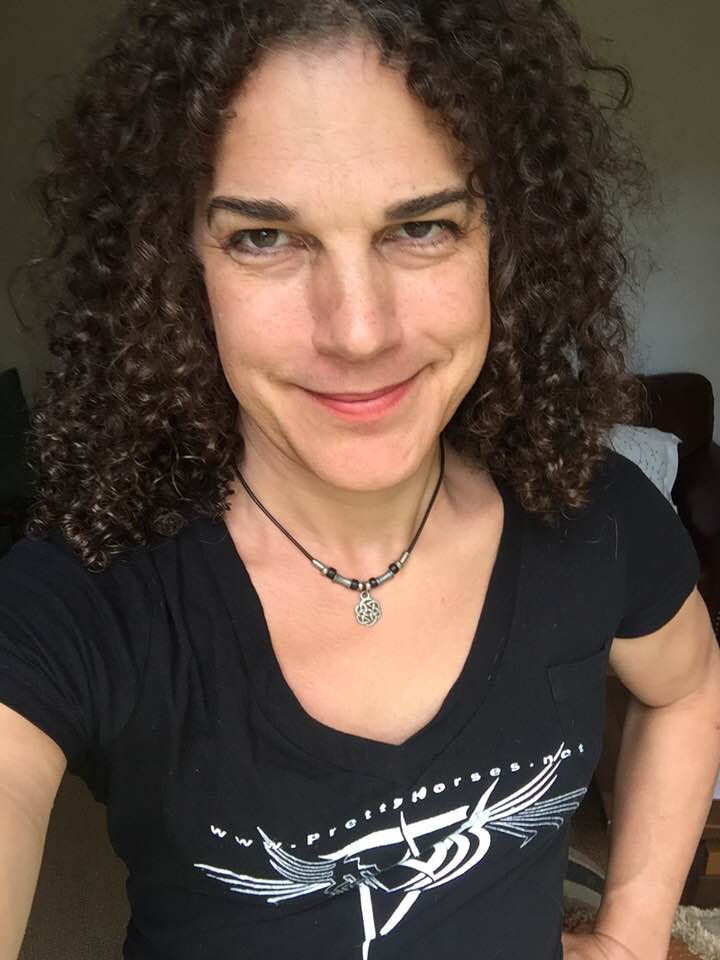 We live in a global community, it is our duty to reach out and understand one another.
In today's work environment which encourages employees to think "outside the box," many institutions of higher learning have done their students a disservice by abandoning the core value of a liberal arts education. For these schools, the meaning of College has come to signify specific training in a particular field. As a result, their almuniae/i enter the work force ill-suited for the innovative entrepreneurial spirit and ill-prepared to adapt to the diversity of an ever changing global economy.
Xenia (rhymes with Kenya) Sandstrom-McGuire is an experienced educator with 30 years of private teaching experience and over 10 years in college classroom settings and curriculum design. Her professional specialty is Electric Bass Guitar, but she also offers private lessons at her home studio in Classical & 12-String Guitar, and Theory / Ear Training, and History. Her integrated approach is aimed at developing the full musician who can bring music to life. Lessons include exercises in sight-reading, playing by ear, theory and history appropriate to the style and the students own sensibilities. As an educator she is actively involved with the needs, interest, and concerns of all students and has served as faculty advisor for a number of student clubs at Augsburg.
Since moving to the Twin Cities in 1993, Ms. Sandstrom-McGuire has been active as a session musician, historian, music educator, and Liberal Arts Education advocate. She holds a Master of Arts in Musicology from the University of Minnesota and B.A.'s in Philosophy and Classical Languages from Luther College in Decorah, Iowa.  Ms. Sandstrom-McGuire has taught courses in Music History, Theory, World Music, and small group ensembles at Augsburg University (2007-present)  and the McNally-Smith College of Music (2005-2008). Between 2004-2008 she served as Musicologist and study guide author for the Minnesota High School Music Listening Contest. She also serves as Acting-President, Treasurer and Webhost for the International Society of Hildegard von Bingen Studies.
Xenia is a lover of all music. She is an active musician with a wide range of experiences both on stage, in the studio, and in pit orchestras.  As a bassist / vocalist Xenia has graced the stages most major venues in the upper Midwest and has appeared many times on stage at Orchestra Hall as a chorister with the Minnesota Chorale.  In addition to being an on-call session musician, she has served as the regular pit orchestra bassist with Ashland Productions in Maplewood since 2002.  Currently, Xenia is the bassist for Shoop! the Twin Cities based 11-piece Vocal jazz group; routinely performs as the only non-Health professional with The New Prescriptions and stretches her theatrical abilities as the blood spitting / fire-breathing "Demon" for KISSin Time: The 1974 Tour KISS tribute band.
Xenia provides a safe learning environment for all students regardless of age, race, sex, color, creed, religion, national origin, disability, marital status, sexual orientation, gender identity and gender expression.
Outside of music, She loves camping (during all four seasons) in the Minnesota State Parks. She is a Fencing Foil specialist and a practicing black belt in Mixed Martial Arts under Master Jake Erling from The Art Martial Arts in Falcon Heights, Minnesota. and lives in Como Park  with her two children, 2 cats and dog.
For more information:
http://www.xenmcguire.com
https://augsburg.academia.edu/XenMcGuire
https://www.linkedin.com/in/xenmcguire/
http://www.kissintimeusa.com/2017/07/demon.html
Contact Information
Xenia Sandstrom-McGuire
(pronouns: she/her/hers)
Studio Artist, Electric Bass
Instructor Music History and Music Theory & Aural Skills
Music 16
612-330-1265
mcguire@augsburg.edu
Education
B.A. Philosophy & Classics, Luther College
M.A. Musicology, University of Minnesota