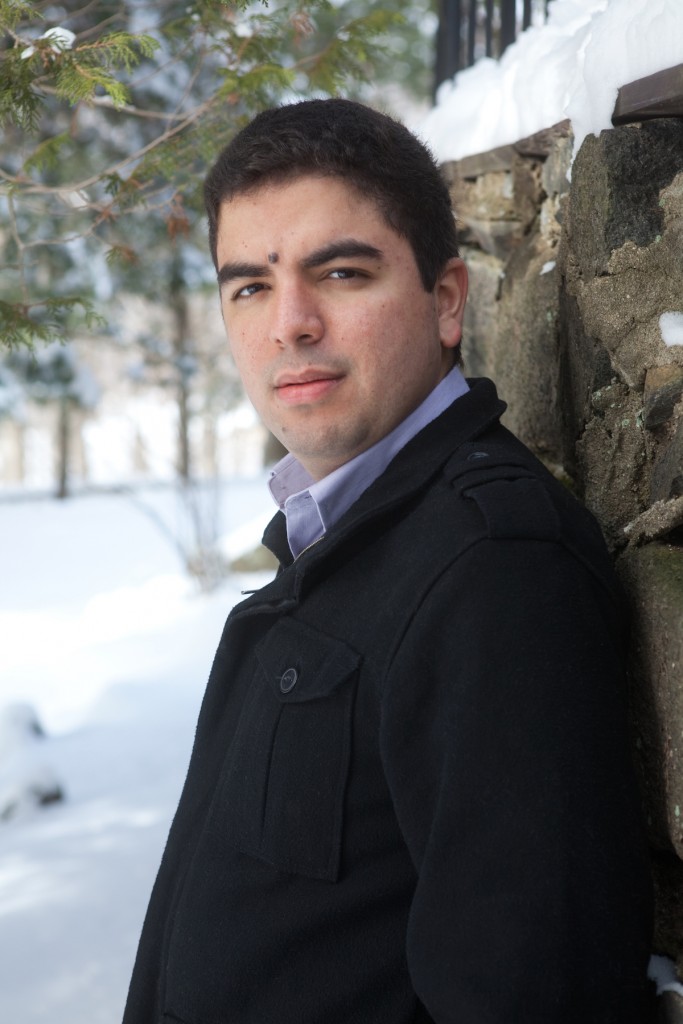 Reinaldo Moya is a graduate of Venezuela's El Sistema music education system. Through El Sistema, he had access to musical training from an early age and was a founding member of the Simón Bolívar Orchestra touring throughout Europe, North and South America.
Moya is the Composer-in-Residence at the Schubert Club. He is the recipient of the 2019 Charles Ives Fellowship from the American Academy of Arts and Letters, the 2015 McKnight Composers Fellowship, the Van Lier Fellowship from Meet the Composer, and the Aaron Copland Award from the Copland House.
He graduated from The Juilliard School with both masters and doctorate degrees, under the tutelage of Samuel Adler and Robert Beaser. He received his Bachelors in Music degree from West Virginia University, where his principal teacher was John Beall.
Moya recently completed the opera Memory Boy, with a libretto by Mark Campbell, which was commissioned by the Minnesota Opera for its Project Opera and premiered in February of 2016. Excerpts from his opera Generalissimo (about the life, death and afterlife of a fictionalized Latin American dictator) have been performed in New York at Symphony Space, Carnegie Hall's Weill Recital Hall and the John Duffy Composers Institute as part of the Virginia Arts Festival.
His orchestral piece Siempre Lunes, Siempre Marzo has been performed by the New Jersey Symphony, the Charlottesville Symphony, and The Juilliard Orchestra under Carlos Miguel Prieto. In the fall of 2016, his Passacaglia for Orchestra was chosen by the audience and the musicians of the Indianapolis Chamber Orchestra as the winner of the Earshot Composers Competition sponsored by the American Composers Orchestra. Upcoming commissions include a violin concerto for violinist Francesca Anderegg and the Lake Areas Music Festival to be premiered in August, 2019, a new ballet for the Twin Cities Ballet, and pieces for the Minnesota Sinfonia, and the Cannon Valley Regional Orchestra.
His music has been performed in Germany, Colombia, Brazil, Australia, Austria, Argentina, Venezuela and throughout the United States by performers such as the Juilliard Orchestra, the Simón Bolívar Symphony Orchestra of Venezuela, Latitude 49, the Da Capo Chamber Players, the Attacca Quartet as well as musicians from the Los Angeles Philharmonic, the Minnesota Orchestra and the St. Paul Chamber Orchestra, the JACK Quartet, among others. Mr. Moya has taught at St. Olaf College and Interlochen Arts Camp, and is currently Assistant Professor of Composition at Augsburg University in Minneapolis.