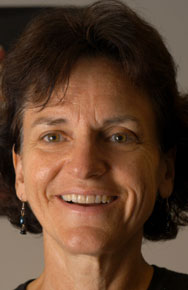 "Creating a sense of community in the classroom and keeping the students engaged as active learners is very important. Education should be inclusive for all students. I look at what students bring into the classroom and what the individual needs are."
Susan said faculty are very accessible to students at Augsburg due to class sizes. Students can develop relationships with faculty, and there is a lot of mentoring in terms of support.
Susan said her many overseas experiences, particularly working in Arab countries and the Middle East have influenced her teaching and philosophy. "It opened my view of world and impacted me in so many ways."
She is also responsible for starting a Special Education Department and major at Augsburg.
Education
B.S. University of Minnesota
M.S. Syracuse University
Ph.D. Syracuse University
Current Research Interests
Special Education
Multicultural Education
Inclusion
Qualitative Research Methods