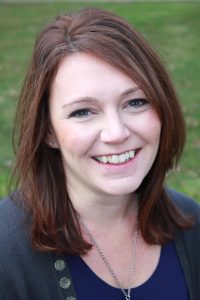 Dr. Perkins graduated with her doctorate in pharmacy from Drake University. From there, she then completed her practice residency with a focus in ambulatory care at the William S. Middleton Memorial Veterans Hospital in Madison, WI. For over a decade, Dr. Perkins has been with HealthPartners as a clinical pharmacist within the Medication Therapy Management (MTM) program. She currently serves as a preceptor to multiple universities for pharmacy students on rotations in addition to being a preceptor for the HealthPartners managed care pharmacy residency. Dr. Perkins' professional interests include diabetes and hypertension.
When asked what is the most rewarding part of her job, she said: "One is building the relationships with patients. Being able to ask them what's new in their life and hearing about their family or friends. Those things have a huge impact on their health. I also love being able to see patients improve their health. Helping someone achieve their weight loss goals, get off a medication, or remember to take their medication every day for a week is what makes me happy."
In regards to teaching, Dr. Perkins really enjoys explaining the concept and seeing the students then comprehend it. Developing the relationships with students and then knowing they will become her peers is also a rewarding aspect of teaching. When she is not busy in clinic or teaching, Dr. Perkins enjoys reading, traveling and spending time with family and friends.