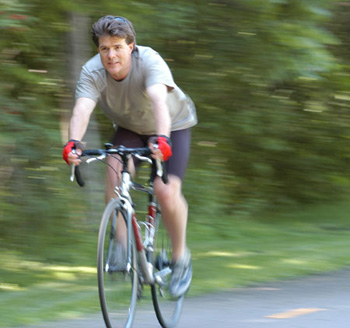 "As faculty, we often discuss best teaching practices and the learning needs of our students. We collaborate with each other in both teaching and in research. We pay close attention to individual students, their well-being and their personal development as they become professional social workers."
Dr. Schock believes that Augsburg is the best place to study social work for some very specific reasons. "Social Work at Augsburg is integral to the colleges' vision of itself. The college has recruited diverse and passionate faculty who are committed to nurturing culturally competent social work practitioners with a global understanding of social work and a passion for social justice." Dr. Schock believes that on the whole, the social work faculty and staff are individuals who have made the decision to work here because of the clear vision and strong mission of the college.
Dr. Schock teaches undergraduate and advanced clinical practice classes. His scholarly interests are in effective teaching strategies, the role of social workers in disaster planning, and best practices in clinical social work.
Education
B.A. University of Washington
M.S.W. University of Minnesota
Ph.D. University of Washington
Areas of Teaching and Responsibility
Curriculum development
Domestic violence and abuse
Clinical Social Work Practice
Clinical group work