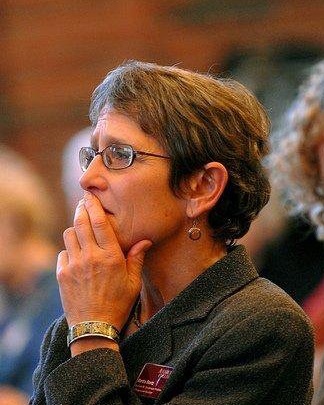 Shortly after Martha Stortz (she prefers to be called Marty) settled into her new home in Minneapolis, she did four things:
she became a member of the Seward Co-op
she joined the Midtown YWCA
she took her bicycle in for "retooling" at the Hub, and
she took herself on walking tours of the Seward, Longfellow, and Downtown East neighborhoods.
And those activities, along with a genuine love for the city and an infectious enthusiasm for Augsburg's mission, are what make her a true Auggie.
Stortz came to Augsburg this summer as the second Bernhard M. Christensen Professor of Religion and Vocation. She succeeds David Tiede, who retired and subsequently took a position as interim president of Wartburg Theological Seminary.
CLICK HERE for the full story.