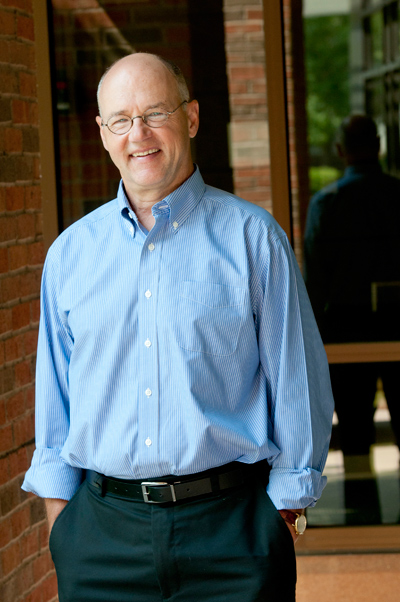 My interest in being a teacher at a college of the church was sparked in my undergraduate days at Luther College in Decorah, Iowa. I was originally an accounting major with big plans to lead audits of major corporations. And then I took an introductory course in religion and was hooked. Debits and credits could simply not compete with debates about the Pauline authorship of Ephesians or the Social Gospel movement of Walter Rauschenbusch. Sorry to sound like a geek but I simply loved everything about the academic study of religion.
After my graduation from Luther College I had grave reservations about being a parish pastor but I did know that I wanted to study theology. So I attended Yale Divinity School and trusted that a sense of call to something would develop. During my time at Yale two significant things happened: I started to read Martin Luther in depth for the first time and I had a great experience as a parish intern at a small Lutheran church near Hartford, Connecticut. When I received my Master of Divinity in 1982 I decided to pursue ordination in the Lutheran church and was eventually called as an assistant pastor to Cross of Glory Lutheran Church in Brooklyn Center, Minnesota.
I spent nine wonderful years as a parish pastor. Not "wonderful" in the sense that nothing ever went wrong. But "wonderful" in that I was privileged to enter into the lives of the people of that congregation in rich and profound ways. As a preacher and teacher (I was in charge of Christian education) I was also given permission to think long and hard about the Bible and the Christian tradition and see if I could relate the message in those texts to the lives of my parishioners.
To make a long story short, my love of Luther and teaching led me to pursue a doctorate in theology from Luther Seminary. My dissertation was on how Luther's views on baptism were understood and assimilated in the later period of the Reformation. Following a stint as Director of Admissions at Luther Seminary, I was called to teach in Augsburg's religion department in 1995. Since 2002, I have also worn another hat as director of the University's Lilly Endowment grant on vocation.
On the personal side, I have been married to Ann Dwyer Tranvik since 1979. We have two sons, Isak and David. I have a deep and abiding love for baseball and hockey. I have coached the former at the youth level for 15 years and I am a big fan of the Twins and Augsburg sports, especially baseball and hockey.
Education
B.A. Luther College
M.Div. Yale University
Th.D. Luther Seminary