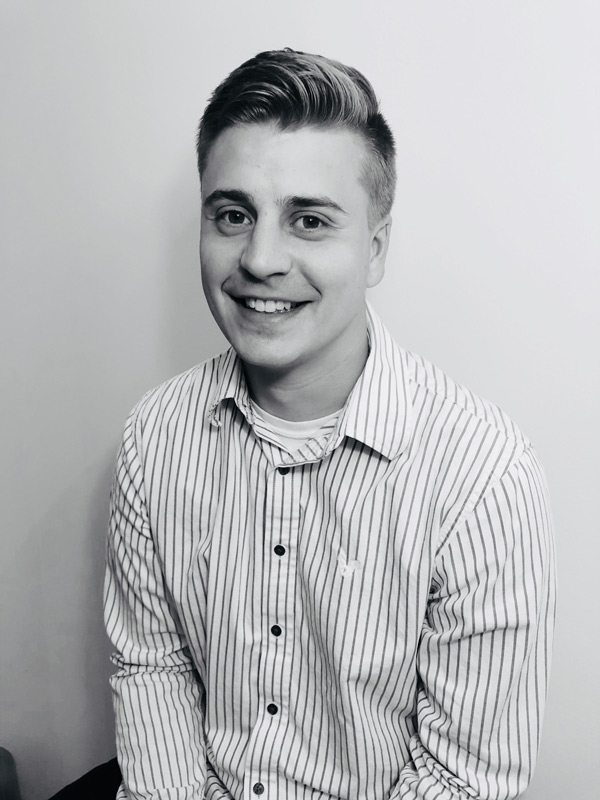 I joined Augsburg as an Assistant Professor in the Department of Physics in the fall of 2019. My favorite part of being a professor here at Augsburg is interacting with students in the classroom and in research activities. I developed a passion for physics and chemistry research by working closely with my professors when I attended a similar liberal arts university, and I hope I can serve as an equally inspiring mentor to my students here at Augsburg.
My research lies in the interdisciplinary field of materials science and engineering. Broadly, my students and I study sustainable materials for a variety of electronic and magnetic applications, using fundamental condensed matter physics, chemistry, and electrical engineering concepts on a daily basis. Some examples include developing new solar cell materials to address the world's clean energy needs, and studying all-electrical-control of magnetic material properties for next-generation spintronic devices that could be used for data storage and processing. I work in close collaboration with my former PhD advisor, Professor Chris Leighton, at the nearby University of Minnesota, which provides my students frequent access to cutting-edge research facilities that are rare in liberal arts environments.
While I enjoy spending a lot of time in the lab and the classroom, I also enjoy golfing, camping, and watching MN sports teams (particularly the Wild, Twins, and Gophers) try their hardest to get my hopes up…right before crushing my spirit.
Education
B.S. Hamline University, Chemistry and Physics, 2012
PhD University of Minnesota, Materials Science and Engineering, 2018
Research Interests
Sustainable solar cell materials
Voltage-controlled electronic and magnetic material properties
Sulfide single crystals
Oxide thin films and heterostructures
Selected Publications
B. Voigt, W. Moore, M. Manno, J. Walter, J. D. Jeremiason, E. S. Aydil, C. Leighton, "Transport evidence for sulfur vacancies as the origin of unintentional n-type doping in pyrite FeS2." ACS Appl. Mater. Interfaces, 11, 15552 (2019).
J. Walter, T. Charlton, H. Ambaye, M. R. Fitzsimmons, P. P. Orth, R. M. Fernandes, C. Leighton, "Giant electrostatic modification of magnetism via electrolyte-gate-induced cluster percolation in La1-xSrxCoO3-d." Phys. Rev. Mater. 2, 111406(R) (2018).
J. Walter, S. Bose, M. Cabero, G. Yu, M. Greven, M. Varela, C. Leighton, "Perpendicular magnetic anisotropy via strain-engineered oxygen vacancy ordering in epitaxial La1-xSrxCoO3-d." Phys. Rev. Mater. 2, 111404(R) (2018).
J. Walter, G. Yu, B. Yu, A. Grutter, B. Kirby, J. Borchers, Z. Zhang, H. Zhou, T. Birol, M. Greven, C. Leighton. "Ion-gel-gating-induced oxygen vacancy formation in epitaxial La0.5Sr0.5CoO3-d films from in operando X-ray and neutron scattering." Phys. Rev. Mater. 1, 071403(R) (2017).
X. Zhang, M. Li, J. Walter, L. O'Brien, M. Manno, B. Voigt, F. Mork, S. V. Baryshev, J. Kakalios, E. Aydil, C. Leighton. "Potential resolution to the 'doping puzzle' in iron pyrite: carrier type determination by Hall effect and thermopower." Phys. Rev. Mater. 1, 015402 (2017).