An event that strengthens the concept of vocation at Augsburg for faculty and staff by providing role models from within the community to share a presentation on their sense of call and life journey.
Spring 2017 – Bill Green
The Spring Vocation Lunch was held on March 30, 2017.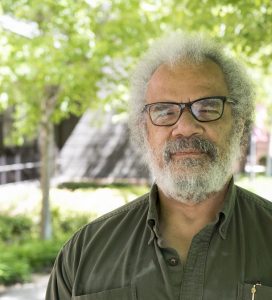 More about our speaker:
Bill Green began working at Augsburg in 1991 as a Professor of History. Over the years, he has held several different teaching positions, including working as both an Adjunct Associate Professor of History at St. John's University and as an Adjunct Associate Professor of Leadership, Policy, and Organization at Vanderbilt University. From 2006-2010, he served as the Superintendent of Minneapolis Public Schools. Since 2013, he has been back at Augsburg serving as a Professor of History. He regularly teaches Minnesota History, American Legal History, History of Civil Rights, History of African American Religion, 19th Century U.S. History, and History of African American Education.
Fall 2016 – Leif Anderson
Equipping the Saints (Enterprise Edition)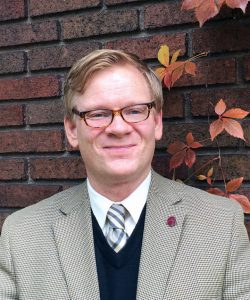 The Vocation Lunch with Leif Anderson took place on November 16, 2016.  
As vice president and chief strategy officer, Leif Anderson leads institutional planning and effectiveness at Augsburg, working to realize the college's vision through implementation of the Augsburg2019 strategic plan. Leif's role includes special support for the president and the staffing of key committees including the University Council, the President's Leadership Team, and the Regents Committee of the Board.
Spring 2016 – Darcey Engen
Darcey Engen, Associate Professor and Chair of Theater Arts, reflected on her vocational journey on April 1, 2016.
Video of the presentation available upon request.
Fall 2015 – Mary Laurel True
A "True" Calling to this College and this Community
On November 18, 2015, Mary Laurel True, Director of Community Engagement and Service-Learning, shared about her "True" calling, which includes 25+ years serving Augsburg and the surrounding community. Audio of the presentation available upon request.
Spring 2015 – Jeff Swenson
On Wednesday, March 25, 2015Augsburg Athletic Director Jeff Swenson spoke on the winding road to his vocation.
Fall 2014 – Dr. Phil Quanbeck II
On Nov. 19, Dr. Phil Quanbeck II presented, 'The Truth Will Make You Free': Voice and Callings at Augsburg.
Listen to an audio recording of his presentation.
Winter 2014 – Carol Enke
Poster – Vocation Lunch with Carol Enke
Fall 2013 – Dr. Karen Kaivola
If you missed the fall luncheon with Provost Kaivola and would like to either view her powerpoint or a DVD recording of the presentation, please contact our office.
Poster – Vocation Lunch with Karen Kaivola