Augsburg Faculty and Staff, you are invited to attend the spring vocation lunch with robert tom, Art Chair and Associate Professor – Ceramics and Sculpture: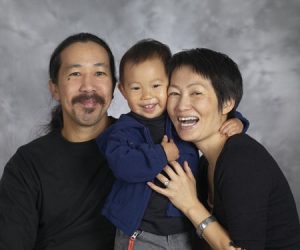 Thursday, March 29, 2018
12:00 pm – 1:15 pm
East Commons, Christensen Center
More about our speaker:
robert k. tom has been teaching three-dimensional studio art and design at Augsburg University since 2002. His interdisciplinary creative process and teaching methodology have been influenced by his Hawaiian/Chinese heritage combined with a fusion of Eastern, Western, and Pacific Island thought and aesthetics. He creates interactive works that asks the viewer to contemplate disparate perspectives and acceptance of divergent possibilities. robert pursues a multi-media approach in seeking solutions to his questions.
A Minnesota State Arts Board Cultural Collaborative grant and a Forecast Public Arts grant pairs the Augsburg University community with students from Cedar-Riverside Elementary School. This project promotes a deeper level of understanding and commitment to sustaining a more cohesive community.  One of the CR/AU collaborations is a bas-relief ceramic mural set to be installed in the new HCSBR.
Prior to working at Augsburg University, Robert taught at Minnesota State University Moorhead, and from 1995-98 was visiting faculty at Minnesota State University campus in Akita, Japan. He then followed his heart to Brisbane, Australia, to pursue studio work, and back to Minnesota in 2000 where he has since taken root.