SPRING 2017 – BILL GREEN
The Spring Vocation Lunch was held on March 30, 2017.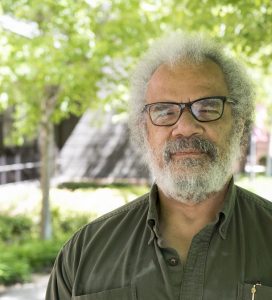 More about our speaker:
Bill Green began working at Augsburg in 1991 as a Professor of History. Over the years, he has held several different teaching positions, including working as both an Adjunct Associate Professor of History at St. John's University and as an Adjunct Associate Professor of Leadership, Policy, and Organization at Vanderbilt University. From 2006-2010, he served as the Superintendent of Minneapolis Public Schools. Since 2013, he has been back at Augsburg serving as a Professor of History. He regularly teaches Minnesota History, American Legal History, History of Civil Rights, History of African American Religion, 19th Century U.S. History, and History of African American Education.
The Christensen Vocation Lunch is an event that strengthens the concept of vocation at Augsburg for faculty and staff by providing role models from within the community to share a presentation on their sense of call and life journey.