Augsburg Faculty and Staff, the Division of Mission invites you to attend the fall vocation lunch:
Who Gives You Light? 
with Katie Clark, Assistant Professor and Director of Augsburg Central Health Commons
Friday, November 22, 2019
11:15 a.m, – 12:25 p.m.
East Commons, Christensen Center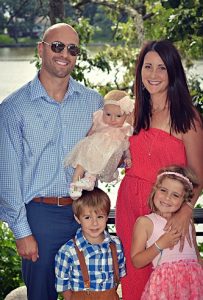 Kathleen 'Katie' Clark has been teaching in the Department of Nursing since 2009 and serves as the Director of the Augsburg Central Health Commons (ACHC). Her teaching focuses on issues of social justice, health inequities, and civic engagement.  During her time in the department, Katie has designed various courses in an immersion format that allows students to gain insight first-hand from people living in the margins while learning skills of transcultural nursing as well as teaching in more traditional formats.  In 2011, in partnership with two other local non-profits, Katie launched the Health Commons in Cedar-Riverside. Before coming to Augsburg, Katie worked for eight years as a nurse at University of Minnesota Medical Center – East Bank in both oncology hematology and the medical intensive care unit.  She has traveled to 20 different countries and participated in many local volunteer programs, such as the Bridge for Youth and Higher Ground. Currently, Katie lives with her husband and three children in the town of Stillwater.
EDUCATION
D.N.P. in Transcultural Leadership: Augsburg University (2014)

M.A.N. with a Transcultural Nursing Emphasis: Augsburg University (2010)

B.S.N: University of Wisconsin – Eau Claire (2002)
Please note: Guests are also invited (but not required) to bring a donation of socks or other items to the Health Commons as part of this event. Learn more about items needed (or consider making an online donation) at https://www.augsburg.edu/healthcommons/
The Mission and Identity Vocation Lunch is an event that strengthens the concept of vocation at Augsburg for faculty and staff by providing role models from within the community to share a presentation on their sense of call and life journey.