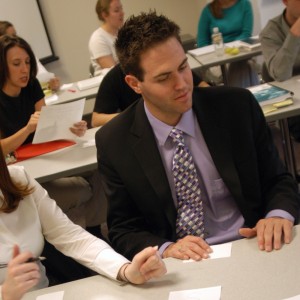 Augsburg welcomes qualified applicants to consider our Graduate Programs – offered at our Minneapolis campus and select options at our Rochester site.
As a standard course of action, we like to provide this information to all international students, especially if they would be relocating to pursue their graduate studies at Augsburg. Our programs are designed for full-time working professionals as classes tend to meet only once weekly or less frequently.
ADMISSION REQUIREMENTS
For detailed admission requirements including the application process please visit the individual program page.
Minneapolis
Rochester
---
ENGLISH LANGUAGE PROFICIENCY
To meet Augsburg University admission requirements, applicants must provide evidence of a sufficient command of both written and spoken English to study college courses conducted entirely in English. The following is a list of the tests and programs Augsburg University accepts as evidence for English proficiency.
TOEFL: Minimum score of 80 on the Internet Based TOEFL (iBT) with a sub score of 20 on the written and 20 on the speaking sections.
IELTS: Minimum score of score report of 6.5.
MELAB: Minimum score of 80, and score report must be accompanied by an official letter from the testing coordinator.
Successful completion of a previous undergraduate or graduate degree at an accredited college or university in the US, the United Kingdom, Ireland, English-speaking Canada, New Zealand or Australia.
---
TRANSCRIPT EVALUATION
Augsburg requires an evaluation of credentials for any transcript(s) from an institution outside of the United States. The evaluation report should be sent directly to the program to which you are applying.
This evaluation should include the following:
Analysis of credentials to determine if your degree is equivalent to an accredited U.S. bachelor's degree.
Course by course evaluation to show your complete course listing with credit values and grades received for each course.
Calculation of grade point average to demonstrate your cumulative grade point average using the standard U.S. grading system, i.e., A=4.0, B=3.0, C=2.0, D=1.0, F=0.0.
Translation to English (if applicable)
Evaluations can be accepted from World Education Services or any NACES accredited organization. Learn more about NACES and find a list of accredited evaluators at NACES.org