The Music Department at Augsburg University offers professional music training in the context of a liberal arts curriculum through three degrees and five music majors. Students receive a solid foundation of music history and repertoire, music theory and aural skills, and numerous performance opportunities.  It also offers a variety of music courses and ensemble experiences that are available to both music & non-music majors and courses that meet Augsburg's Liberal Arts Foundation requirements.
Augsburg's location in the heart of a major artistic center makes it an ideal place to study music, and the music faculty seek and encourage opportunities that connect the campus and the greater arts communities. These opportunities allow students to explore the links between theory and applied knowledge and may take many forms, including internships; community performances; music therapy practica; community-based learning projects; required off-campus performance and concert attendance assignments; or travel and study within and outside the United States.
The music department is an institutional member of the National Association of Schools of Music (NASM) and the American Music Therapy Association (AMTA).
---
Major Upcoming Events:
See our Events Calendar for a full schedule of all performances, recitals and Music Department events.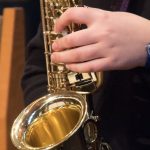 Tuesday, February 27 – 4 p.m.

Augsburg Jazz Happy Hour
Hoversten Chapel, Foss Center
Snacks included – ALL WELCOME!
---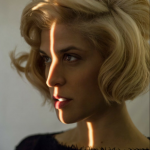 Thursday, March 1 – 11:30 a.m.
Dessa: Making a Life and Living in Music
Hoversten Chapel, Foss Center
Sponsored by the Augsburg Music & Campus Ministry Departments
---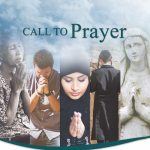 Call to Prayer
The Augsburg Choir & The National Lutheran Choir
Saturday, March 3 – 7:30 p.m.
Hoversten Chapel, Foss Center, Augsburg University
General Public: Tickets Required
FREE to Augsburg Students with ID
(No parking permit needed for Lot L, Map)
Sunday, March 4 – 4 p.m. – Tickets Required
Adath Jeshurun Temple
10500 Hillside Lane West, Minnetonka, Minnesota
---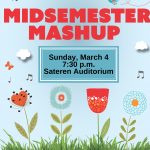 Sunday, March 4 – 7:30 p.m.

March Mashup Concert
Riverside Singers, Cedar Singers & Guests!!!!
Sateren Auditorium
---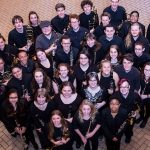 Monday, March 5 – 7 p.m.
Augsburg Concert Band, Spring Performance
Hoversten Chapel, Foss Center
(3/5, Parking Permit & Map)