The Music Department at Augsburg University offers professional music training in the context of a liberal arts curriculum through three degrees and five music majors. Students receive a solid foundation of music history and repertoire, music theory and aural skills, and numerous performance opportunities.  It also offers a variety of music courses and ensemble experiences that are available to both music & non-music majors and courses that meet Augsburg's Liberal Arts Foundation requirements.
Augsburg's location in the heart of a major artistic center makes it an ideal place to study music, and the music faculty seek and encourage opportunities that connect the campus and the greater arts communities. These opportunities allow students to explore the links between theory and applied knowledge and may take many forms, including internships; community performances; music therapy practica; community-based learning projects; required off-campus performance and concert attendance assignments; or travel and study within and outside the United States.
The music department is an institutional member of the National Association of Schools of Music (NASM) and the American Music Therapy Association (AMTA).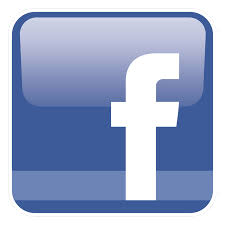 ---
Major Upcoming Events & announcements:
See our Calendar for a full schedule of all performances, recitals and Music Department events:
---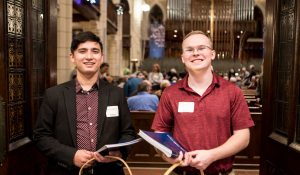 Friday, October 19 – 12 p.m.
Advent Vespers Reservations Available
> Online
> Mail in order form
> Pick up at Christensen Center Welcome Desk, or Music Office
---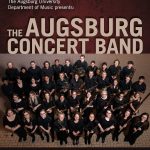 Friday, October 26 – Tuesday, October 30
2018 Fall Tour & Performances
Catch the Augsburg Concert Band at one of their performances on the road in Browerville, Fergus Falls, Sioux Falls or Dawson — Or join them at one of their concerts on-campus!  (Full Schedule)
---
Guest Artists on Campus
Colleen Bertsch's Worlds of Music class enjoyed a lecture by internationally-acclaimed Somali musician Aar Maanta, his band The Urban Nomads, and local Somali drummer, Harbi. Aar Maanta is artist-in-residence at The Cedar Cultural Center as part of Midnimo, a program/partnership between The Cedar and Augsburg. #westbankneighbors
---
Congrats on successful travels to Costa Rica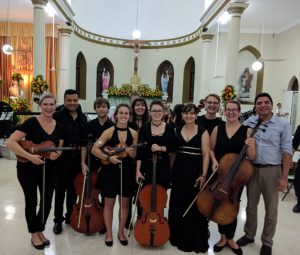 Seven members of the Augsburg Orchestra plus Professors Rafael Rodriguez and Reinaldo Moya traveled to Costa Rica in July.
---
JOHN N. SCHWARTZ PROFESSORSHIP IN CHORAL LEADERSHIP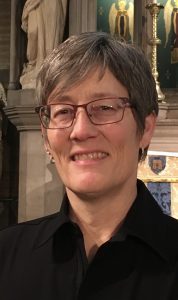 Augsburg University and the Department of Music are pleased to announce that Kristina Boerger, DMA, has been appointed the inaugural John N. Schwartz Professor of Choral Leadership and Conducting. The search generated nearly 100 applicants nationally and internationally, and a 10-person committee of music faculty, community members, and university representatives, along with Provost Kaivola and President Pribbenow, made the final selection.
Kristina holds degrees in music education and conducting from the University of Illinois, has worked in public school, collegiate, and professional settings, and spent a number of years working in New York City, where her work received very favorable reviews in the New York Times.  In addition to conducting, she is an excellent singer as well, having performed with numerous outstanding groups as a chorister and soloist.  She has founded choirs and is deeply committed to the values of inclusion, access, and equity, musics of diverse cultures, and commissioning original works.  She has collaborated with leading composers and with artists in other art forms in creatively advancing the field of choral study and performance.