Fall 2018 Series | Winter 2019 Series | Spring 2019 Series | Fall 2019 Series | Winter 2020 Series | Winter 2021 Series | Fall 2021 Series | Winter 2022 Series
WELCOME TO THE winter 2022 Centered Life Series!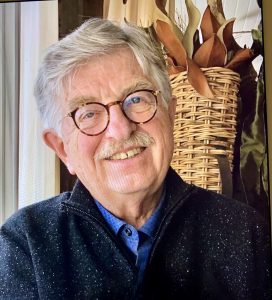 As 2022 begins, we continue to face a seemingly endless COVID-19 pandemic that's putting our personal lives and institutions in turmoil of continuous change. Instead of looking at our roots for guidance, we are making up our future based on the immediacy of the crisis.
In the face of this tendency, we have decided to unveil the findings of a multi-year research project that has been addressing Augsburg's historical heritage as a demonstration of how anchoring ourselves in our own personal and institutional heritage can rekindle core understandings and discover pathways for a more sustainable future. We all have a heritage to draw on if we choose: a family heritage as well as a faith heritage. We can gain inspiration and motivation to address our own moorings as we delve into the heritage of Augsburg, an institution that has demonstrated renewed vitality over the last several years.
We will be presenting this four-week Zoom series each Wednesday in February (2,9,16,23) from 12 pm – 1:15 pm.
We are again fortunate to have a group of faculty and staff be the presenters who have been doing the mining of Augsburg's Free Church roots.
Blessings,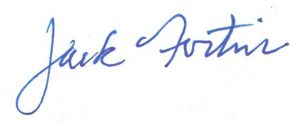 Jack Fortin, Senior Fellow, Christensen Center for Vocation at Augsburg University
---
The Winter 2022 Centered Life Series – "Our historical heritage: interrogating our sagas as we seek to live faithfully in the time being."
German theologian, pastor, and martyr Dietrich Bonhoeffer reminds us in his Ethics that the church bears a historical heritage and responsibility that challenges us to be vigilant in interrogating how our mission and identity as God's people in the world continues to be relevant.
In a similar vein, the poet W.H. Auden, offers, in "For the Time Being," these remarkable words of wisdom for all of us looking to live as faithful disciples in the time being:
"Well, so that is that.
Now, we must dismantle the tree,
Putting the decorations back into their cardboard boxes—
Some have gotten broken—and carrying them up to the attic…
To those who have seen The Child, however dimly, however incredulously,
The Time Being is, in a sense, the most trying time of all.
For the innocent children who whispered so excitedly
Outside the locked door where they knew the presents to be
Grew up when it was opened…
In the meantime
There are bills to be paid, machines to keep in repair
Irregular verbs to learn, the Time Being to redeem
From insignificance."
And there is our task. 
In this series of virtual sessions, members of the Augsburg University community will share our experiences in interrogating Augsburg's historical heritage – its saga – with an eye to how that saga, faced with both appreciation and candor, shows us a path forward as an institution. We believe that the lessons we have learned in our efforts may provide a helpful framework for congregations and other organizations seeking to take responsibility for their historical heritage.
February 2: Vocation and location: Augsburg's saga as an urban settlement, Paul C. Pribbenow, Augsburg University President
This session will introduce the concept of organizational saga and describe the historical arc of Augsburg University's location in the Cedar-Riverside neighborhood of Minneapolis. Drawing on Augsburg's experience, the session will point to ways in which the intersection of institutional vocation and an institution's place can shape its identity and mission. Recording Available.
February 9: Who writes our histories?: Those who went "first" and paved a path for those who followed, Terrance Kwame-Ross, Professor of Education, and Katie Bishop, Assistant Provost for Student Success
This session will consider the ways in which "the firsts" of an institution teach us important lessons about values and identity. Going back to Augsburg's Lutheran roots, the session will survey a variety of firsts throughout history that are at times worthy of appreciation and at others a source of critical inquiry. In particular, the session will reflect on how "firsts" can be interpreted differently based on who is writing their histories. Recording Available.
About Terrance Kwame-Ross
Dr. Terrance Kwame-Ross is an Associate Professor in the Education Department, Augsburg University. Terrance also holds a Visiting Faculty-Lecturer appointment, in the School of Social Work, Youth Development Leadership (YDL) Graduate Program, University of Minnesota.
Dr. Kwame-Ross' scholarship, service, and teaching practice focuses on how individuals and human groups grow, develop and change, overtime. His focus cuts through academic and everyday life disciplines, and attempts to bring all bodies of knowledge together–Psychology, Sociology, Anthropology, Phenomenology, History, Religion/Theology, Political Science, Economics, Literature, and Philosophy–and ground in everyday life. Here, Dr. Kwame-Ross brings an interrogative, interdisciplinary, integrative and intersectional approach to teaching and learning across school, society, family and church for whole-beingness. Read Terrance's full biography.
February 16: Faithful and relevant: Augsburg and the Lutheran Free Church, David Tiede, Augsburg Regent and President Emeritus, Luther Seminary, and Paul C. Pribbenow, President, Augsburg University
Augsburg University is one of the only institutions of higher learning in the United States that helped to create a denomination – a fact that has had remarkable implications for Augsburg's culture and its faith commitments. This session will return to Augsburg's founding in 1869 and will trace the influence of the Haugean tradition on the formation of the Lutheran Free Church in the 1890s, through its existence as a separate denomination until 1963, and to the present day in Augsburg's mission and identity. Recording Available.
February 23: Accompanying our neighbors: we believe we are called!, Professor of Nursing Katie Clark and Doctoral student in nursing, Muna Abdirahman
This final session will draw the various threads of the previous sessions together to describe Augsburg's distinctive commitments to being neighbor. In particular, the Augsburg Health Commons at Central Lutheran Church and in Cedar-Riverside will be used as case studies of how Augsburg pursues faith in action. Recording Available.
About Muna Abdirahman
Muna
 Abdirahman is a nurse who is studying at Augsburg University in the doctoral program to become a Family Nurse Practitioner. She is passionate about civic engagement and strives to achieve health equity. 
Muna
 is currently working on her dissertation at Augsburg University which focuses on advancing maternal health; specifically within the Black patient population. Most recently, Ms. Abdirahman has been appointed by the Minnesota Department of Health to serve on the Maternal Mortality Review Committee. By trait, 
Muna
 is a community organizer primarily invested in South Minneapolis with an organization that is deeply held close to her heart, called Hope Community. She has served on their Board of Directors for 10 years and has led as the Co-Chair of the organization.
About Katie Clark
Dr. Clark began teaching at Augsburg University in the Department of Nursing in 2009. She teaches primarily in the graduate nursing program in courses that focus on issues of social justice, health disparities, and civic engagement.  Katie's scholarship emphasis is creating unique models of teaching and learning in local context. Katie also serves as the executive director the Augsburg Health Commons, which are nursing-led drop in centers that focuses on radical hospitality and nurse presence working with people in local context. Read Katie's full biography.
---
Past Events
The Fall 2018 Centered Life Series
Click here for online registration for these and other events.
Wednesday, October 10, 2018: Dr. Marty Stortz, "Calling in the Third Age: Breaking and Re-Making"
Calling in the latter stages of the life cycle all too often takes place amidst a litany of losses: loss of loved ones, loss of job or career, loss of income, loss of bodily function. But the vocational questions have not changed; they're just inflected differently. Drawing on the wisdom of scripture and real-life illustrations, this talk explores those questions: Who am I? Who are my people? What will I do with my "one wild and precious life?" (Mary Oliver)
Held at Luther Seminary from noon-1:15 pm. Registration is $15.
Wednesday, October 17, 2018: Rev. Dr. Jack Fortin, "Living on the Brink: The Courage to Be Fully Alive in the Third Chapter of life"
We will be discovering together how to live in the tension between "Gravity and Grace". Facing the limitations of "Gravity" on the one hand, which is pulling our physical bodies down, while receiving the gift of "Grace", which is lifting our spirits up, setting us free to live with a renewed sense of calling and purpose.
Held at Luther Seminary from noon-1:15 pm. Registration is $15.
Wednesday, October 24, 2018: Dr. Paul Pribbenow: "Vocation 2.0"
Come and explore how our Lutheran colleges and universities have made the theological concept of vocation – one of the central gifts of our Lutheran Christian tradition – the center of their academic missions. We will discuss how our Lutheran understanding of vocation offers a powerful counter-message to the cultural expectation that we are always called to upwardly mobile, individual trajectories in our lives. Of relevance to those of us in the "third age," our discussion will focus both on how Vocation 2.0 is important to our vocational journeys and how we can help support future generations of faithful folks called to service in the world.
Held at Luther Seminary from noon-1:15 pm. Registration is $15.
The Winter 2019 Centered Life Series
Three Sessions by Rev. Mark Hanson on A Personal Third-Chapter Challenge: "Discovering call amidst memory loss in the context of cultural and religious diversity for the sake of the neighbor"
Sessions will be held at Luther Seminary in the Olson Center, Room 10
$15 per session or $45 for the series. A group registration of 10 people receives a 20% discount.
Wednesday, February 13, 2019 from noon to 1:15 p.m.: Session One
"God's call to serve when memory fades and love endures: personal reflections." It has been eight years since the diagnosis of memory loss became a reality in our lives. How does this reality shape our discerning God's call?
Wednesday, February 20, 2019 from noon to 1:15 p.m.: Session Two
"Our shared baptismal calling in a polarized culture." How shall we live as a community in Christ shaped by memory, witnessing to signs of God's promised future and immersed in this present rapidly changing and often deeply conflicted context?
Wednesday, February 27, 2019 from noon to 1:15 p.m.: Session Three
"God's call to be neighbor: our shared vocation in a world of religious pluralism." Drawing upon Lutheran theological themes, leadership experiences and the dynamic community of Augsburg University, we will explore how will live as people of Christian faith in contexts of religious diversity including with those who self-define in other than religious categories.
The Spring 2019 Centered Life Series
Three Sessions by Rev. Dr. Rollie Martinson on Elders Rising: The Promise And Peril of Elderhood: "Vital and Resilient Aging: Living Well and Making a Difference"
Sessions will be held at Luther Seminary in the Olson Center, Room 10
$15 per session or $45 for the series. A group registration of 10 people receives a 20% discount.
Wednesdays, May 1, May 8, and May 15, 2019 from noon to 1:15 p.m.
An "age wave" of enormous proportions and life-changing-impact is washing over us. Understanding this "age wave" provides older adults and those closest to them more options for greater vitality and resiliency. Participants will come to better understand aging and develop their own "pathway" of quality life during their senior years. Congregational and community leaders will discover how their organizations can become centers of expansive elder wellness and empowerment.
The Fall 2019 Centered Life Series
Three Sessions by Rev. Mike Carlson and Rev. Sarah Breckenridge
Our biblical narrative is filled with stories of transition, from Old Testament to New Testament, we see biblical figures wrestle with Who am I?  Who is God?  Where do I belong?  Come join us as we explore the basic questions of Identity that have stood the test of time and discover together how best to navigate those transitions in our own lives that prompt and shape our reliance on God's grace.
Sessions will be held at Luther Seminary in the Olson Center, Room 10 on Wednesdays, October 9, 16, and 23, 2019 from noon to 1:15 p.m.
$15 per session or $45 for the series (register online or at the door). A group registration of 10 people receives a 20% discount (redeemable only at the door)
About Rev. Sarah Breckenridge
A graduate of Luther Seminary, Rev. Breckenridge has a long history of working in youth ministry. She taught religion at the Lyceum (High School) in Bratislava, Slovakia, served as a pastor at St. Michael's in Roseville, was chair of the candidacy committee for Saint Paul Area Synod and was the chaplain at St. Andrew's Academy. She is currently the executive pastor at St Andrew's Lutheran Church. Rev. Breckenridge enjoys spending time in the beauty of creation, from hiking to biking to skiing. In fact, during major transitions in her life, she has found her times in nature to be a significant healing agent.
About Rev. Mike Carlson
Rev. Mike Carlson has served the past four years as lead pastor at St. Andrew's Lutheran Church, an 8,000-member congregation in Mahtomedi, Minnesota. He has been on staff at St. Andrew's for 10 years, including as executive pastor for six years, and he has more than 30 years of ministry experience. Rev. Carlson attended the University of Minnesota – Duluth, where he pursued a degree in philosophy and is a graduate of Wartburg Theological Seminary in Dubuque, Iowa. He served as associate pastor at Zion Lutheran Church in Grand Rapids, Minnesota, where he was responsible for education, evangelism, and social ministry and youth ministry. He was a chaplain for the Grand Itasca Hospital and taught World Religions at Itasca Community College. In addition, he has been a speaker, trainer, and consultant for the Youth and Family Institute and has traveled the United States teaching and preaching on the wonders of God's powerful and transforming love. He lives in White Bear Lake with his wife, Tammy; they have three sons and two dogs. The Carlson family enjoys camping, canoeing, hiking, and good movies.
The Winter 2020 Centered Life Series
Three Sessions on "This-Worldly Faith: Lessons from Bonhoeffer in Times of Change" by Professor Lori Brandt Hale
Dietrich Bonhoeffer (1906-1945) was a German pastor, theologian, ecumenist, and peace activist. He wrote profoundly about Christian faith, community, grace, and ethics, centered in one way or another on the question, who is Christ for us today? The atrocities of the Nazi Regime, which resulted in unspeakable human suffering, compelled him to participate in a conspiracy that tried unsuccessfully to assassinate Hitler and install a new government that would end the war and those atrocities. Imprisoned during the last two years of his life, Bonhoeffer was executed just weeks before the end of the war. Bonhoeffer's life and legacy serve as a valuable resource for us today, for asking what It is – in this time and in this place – we are called to do.
Sessions will be held at Luther Seminary in the Olson Center, Room 10 on Wednesdays, February 5, 12, and 19, 2019 from noon to 1:15 p.m.
$15 per session or $45 for the series (register online or at the door). A group registration of 10 people receives a 20% discount (redeemable only at the door)
About Dr. Lori Brandt Hale
Lori Brandt Hale is Professor of Religion and Chair of the Religion Department at Augsburg University; she is in her 22nd year there. She served as the Director of General Education for five years along the way and also teaches in the Honors and Master of Arts in Leadership Programs. In her disciplinary work, Dr. Brandt Hale specializes in the work and thought of theologian and Nazi resister Dietrich Bonhoeffer, currently serving as the Vice President of the International Bonhoeffer Society – English Language Section and Co-Chair of the Steering Committee for the Bonhoeffer: Theology and Social Analysis Group of the American Academy of Religion. Her work on Bonhoeffer has led her to think deeply about his ideas related to community, ethics, and vocation. These themes resonate with her students in the class she teaches most often: "Religion, Vocation, and the Search for Meaning II." Together with her ethnically and religiously diverse students, she explores vocation, civil rights, a variety of world religious traditions, pluralism, and interfaith dialogue. Lori Brandt Hale has degrees from the University of Iowa (BA), University of Chicago Divinity School (MA), and University of Virginia (Ph.D.). She lives in Maplewood, has three awesome boys – ages 22, 16, and 11 – and frequently travels to central Kentucky where her partner, David Hall, teaches (at Centre College). Together, they are editing a book titled, The Political Theology of Dietrich Bonhoeffer. it should be available in the spring of 2020.
The Winter 2021 Centered Life Series – "Stepping into 2021: Hearts Rekindled, Hope Awakened"
Wednesdays from 11 a.m. – 12:30 p.m.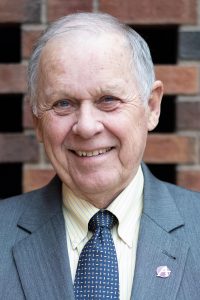 February 10 with David Tiede "Were not our hearts burning within us?" Watch a recording of this event on YouTube.
-We will join the Easter evening "walk to Emmaus" which is beautifully narrated in Luke's Gospel (24:13-35). Disappointment ("We had hoped"), leads to instruction ("How foolish you are and how slow of heart"), yearning ("Stay with us because it is almost evening"), and disclosure ("Then their eyes were opened"). Hope renewed is God's calling to bless others and the world.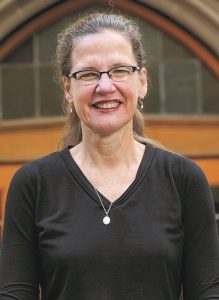 February 17 with Lois Malcolm "Where is the Holy Spirit amidst Personal, Communal, and National Turmoil?" Watch a recording of this event on YouTube.
-When it comes to talking about the Holy Spirit people tend to claim either too much or too little. How do we discern the Holy Spirit's presence and activity in our lives–and not just on a personal level, but also on a communal and even a national level? This talk addresses this question by relating biblical themes to our contemporary lives.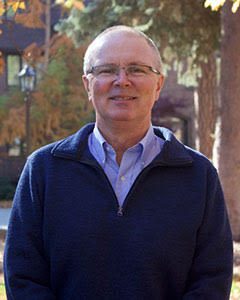 February 24 with Terry McGonigal "Hope Reawakened- The Resurrected Jesus Encounters People with Heart-Shattered Lives" Watch a recording of this event on YouTube.
-(John 20-21) The hope of Jesus's disciples were crushed by his crucifixion. Bewildered, fearful and despairing they do not what to do. In John 20-21 Jesus enters their despondency to address four specific issues- grief, fear, doubt, and shame. This brief reflection will frame these biblical narratives in the light of our own despondency as we face multiple causes of chaos in our divided world today.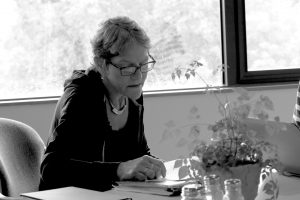 March 3 with Martha Stortz "A School of Hope: The Lessons of Caregiving"
-The diagnosis of a terminal illness sent my husband and I into the medicine of scripture, where we found hope, healing, and bread for the journey.
March 10 with Kelly Chatman "Is there a role for congregations in becoming centers for cultural and neighborhood belonging?"
-Changing from a culture of segregation to a culture of belonging. Kelly will share from his book stories from his life as a Black religious leader. The book is a collection of stories describing three stages of development, forming, reforming, and transforming. Forming represents the first time you notice race, culture, difference. Forming is the decision you made based on difference in race, class, or orientation. Transforming is the third stage when we embrace difference, share relationship and, transcend boundaries race, class, and culture.
March 17 with David Stark "Getting through the Covid 19 crisis – A Biblical journey back to freedom"
-The unprecedented event of the Covid 19 crisis has taken many people, including Christians, by surprise. However, the Bible is full of stories of hardship and unforeseen circumstances. For Christians, the answers to questions about such events have always been found in God and His Word. In Exodus, the people of Israel were dealing with a crisis of their own. When relief finally did come, it was not as they expected. The journey was long and arduous, situations got worse before they got better, and it seemed, at times, that there was no end in sight. During that time, the Israelites relied on their faith in God and in the miracles He performed in their lives to assure them of His love and commitment to them. This workshop will use situations that the Israelites went through to draw a roadmap to how Christians today can overcome the difficulties they are facing during the Covid 19 crisis.
THE FALL 2021 CENTERED LIFE SERIES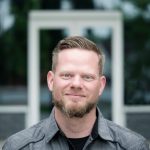 Jeremy Myers, P
h.D. – As
s
ociate Professor of Religion, Executive Director of the Christensen Center for Vocation
Jeremy has been a member of the Religion department at Augsburg University since 2006 with specific responsibilities for facilitating the University's Theology and Public Leadership degree program, the Youth Studies minor, and the Augsburg Youth Theology Institute. He has been the Executive Director of the Christensen Center for Vocation since June 2019. Jeremy is a rostered Deacon in the Evangelical Lutheran Church in America (ELCA) and has served in the field of ministry with youth and young adults professionally since 1997. His first book, Liberating Youth from Adolescence was published in 2018 by Fortress Press

Kristina Frugé – Managing Director of the Christensen Center for Vocation
Kristina Frugé has been with the Christensen Center for Vocation in various capacities since June 2017. She was the project director for the Riverside Innovation Hub and is now the managing director for the Christensen Center for Vocation. Prior to joining Augsburg's Riverside Innovation Hub, Kristina spent 15 years working and serving as a social worker, youth director, and community networker at the intersections of congregations and their greater communities. When she asked one of her sons – who was five at the time – if he knew what she did for a living he said, "Yeah Mom, you work for love. That's what the church does."
THEME
Fruit For Food and Leaves for Healing: A Faith for the Sake of the World
In the 47th chapter of the book of Ezekiel, we encounter a divine tour guide showing Ezekiel around the temple. There is water flowing from the temple towards the wilderness. It grows deeper and wider the further it flows from the temple. Eventually, this water – God's abundant mercy – brings life to trees of all kinds who produce fruit for food and leaves for healing. Jeremy Myers and Kristina Frugé will guide you through the Christensen Center for Vocation's Public Church Framework as a method for discerning personal and communal vocation in your particular locations as we all seek to produce the food and the healing our neighbors need.
Wednesday, November 3 – The Church's Call into the Public Square
An introduction to the theological and theoretical reasons why we – as a church and as individuals – must show up in the public square for the sake of the common good. Recording available. 
Wednesday, November 10 – The Call to Accompaniment & Interpretation
An introduction to the first two practices (accompaniment and interpretation) that inform the way we become a public church. Recording available.
Wednesday, November 17 – The Call to Discernment & Proclamation
An introduction to the next two practices that shape the way we show up in the public square as co-collaborators with God and our neighbors. Recording available.
Wednesday, November 24 – Your Call into the Public Square
A conversation on what the previous sessions mean for you personally as you seek to live out your Christian faith in the public square for the sake of your neighbor. Recording available.