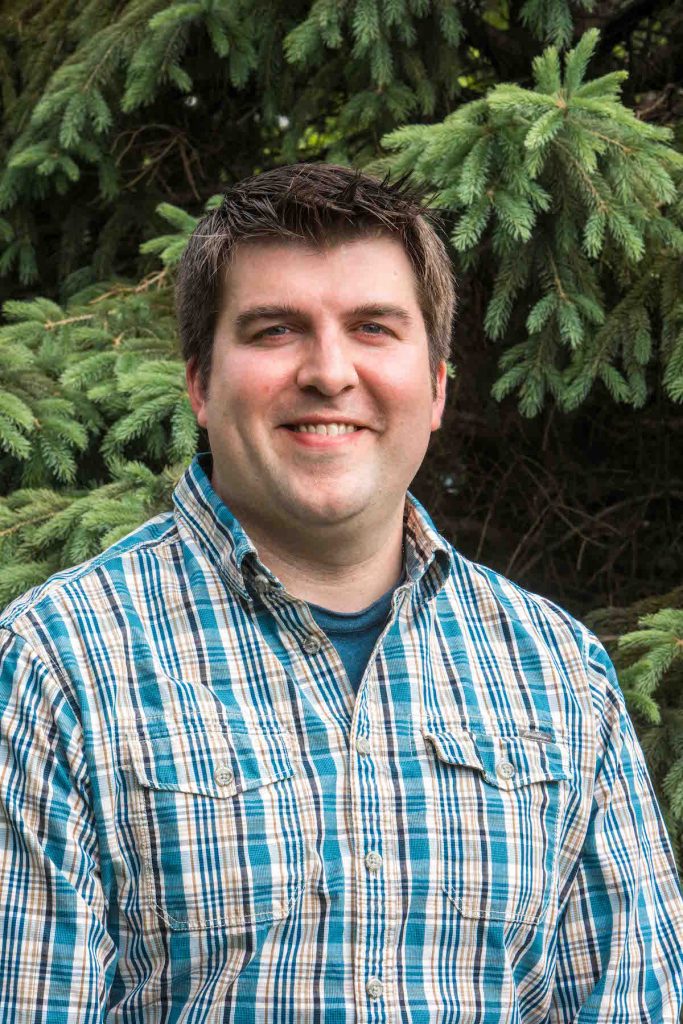 As an Organic Chemist, I am interested in developing new synthetic reaction methods. I was trained as an organometallic Chemist using transition metals to develop new catalytic methods. These methods involved nitrogen containing heterocycles and boronic acids as well as C-H and C-C sigma bonds. I have been at Augsburg since 2013 and worked here part-time before that while doing graduate and post-graduate work across the river at the University of Minnesota-Twin Cities. I am passionate about teaching and mentoring in the classroom, laboratory, and in research settings. I have been influenced greatly by my own Liberal Arts education and the wonderful professors I was able to learn from and work with. I appreciate that we train our students to be strong chemists with a sense of purpose and service to others.
My research group is focused on the development of green synthetic methods. Currently, we have projects using a heterogeneous catalyst in a flow system, silylation of amines for alkylation, and the synthesis of biodegradable polymers for the educational laboratories. The polymer research has been done in collaboration with the University of Minnesota-Twin Cities NSF-funded Center for Sustainable Polymers. Finally, I am extremely proud of the success of all my former group members as they continue to be successful following graduation in their lives.
I enjoy watching and playing sports including with the Chemistry Club Intramural Basketball team!
Education
B.S., Creighton University, Chemistry (ACS Certified) and Philosophy, 2005
M.S., University of Pennsylvania, Organic Chemistry, 2007
Ph.D., University of Minnesota, Organic Chemistry, 2011
Research Interests
Green Chemistry and Catalysis
Development of chemical methods using heterogeneous catalysts in flow chemistry
Development of biodegradable polymer synthetic methods for the teaching laboratory
Silanes as protecting groups of amines facilitating alkylation and cross-couplings
To learn more about the research I'm working on, please visit my Wentzel Lab Research
Teaching Interests
Organic Chemistry 1 and 2 lecture and laboratory
Advanced Organic Chemistry lecture and laboratory
Integrated Science Keystone
Green Chemistry and Toxicology
The Art, Science, and History of Brewing
Technology and Active Learning incorporation in Chemistry Courses