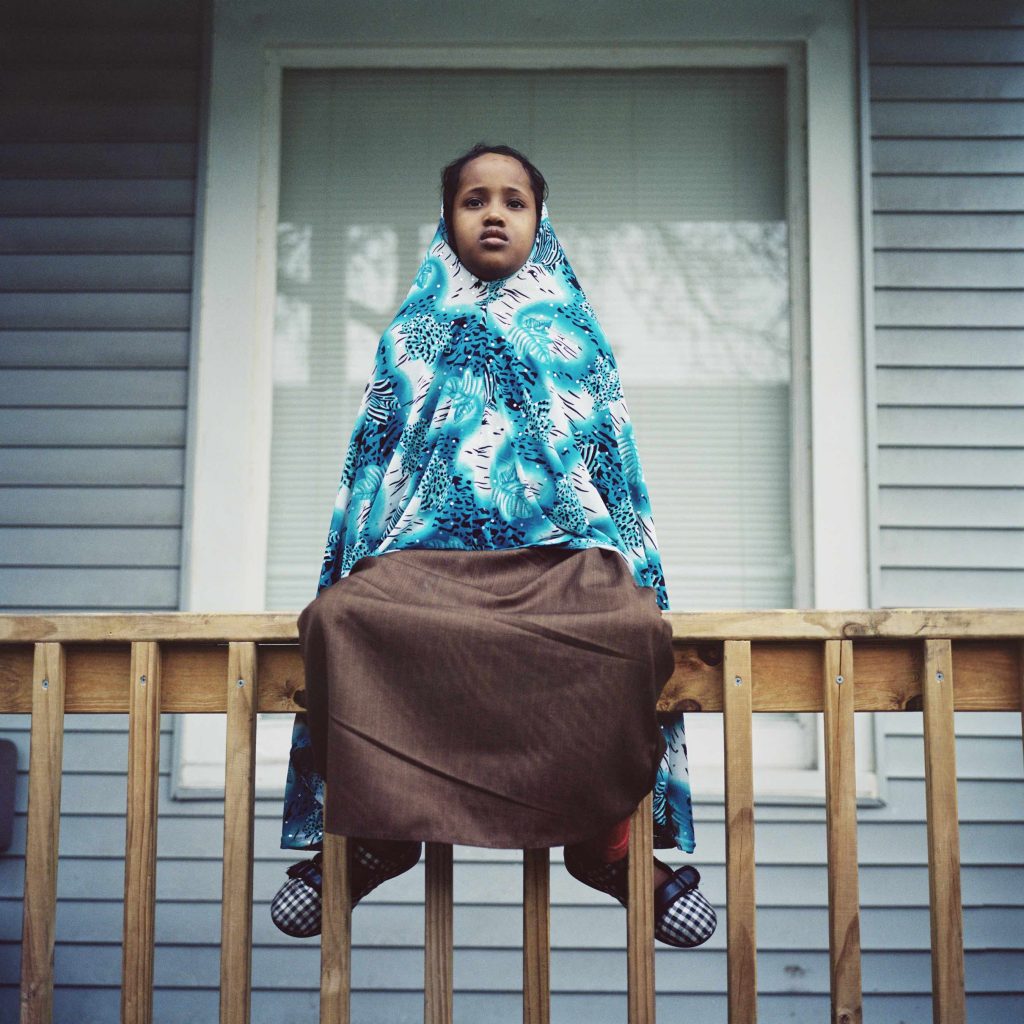 The Ache for Home
November 14 – December 19, 2017
Artist Talk: December 7, Noon, Christensen Center Gallery
Selma Fernández Richter, originally for Mexico, has been documenting recent immigrants to the Twin Cities who have been displaced from their country of origin by war, violence, and famine. Her project The Ache for Home is a meditation on her own experience of adapting to a new life and home in Minnesota.
Kamilo Noor, Minneapolis, MN, 2011, Archival pigment print, 20 x 20 in
Kamilo Mohamud Noor sitting on the porch of her new house in Minneapolis. She and 5 of her siblings where born in a refugee camp in Kenya. Her mother and older brother were born in Somalia. They arrived to Minnesota in 2011.
---
THE ACHE FOR HOME – images