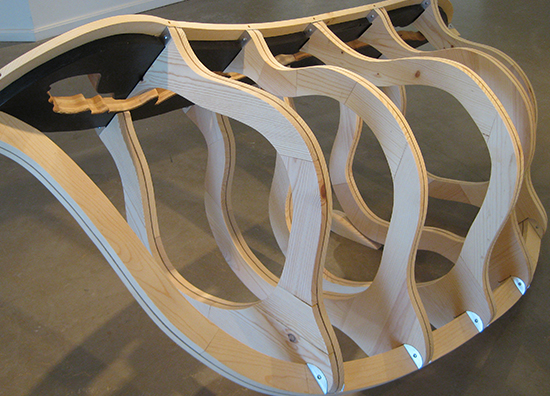 Heritage
February 15 – March 22, 2018 – Gage Family Art Gallery
Reception: Thursday, February 15, 6-8 p.m.
The artwork in this exhibition explores the visual relationship created by combining natural and manufactured elements. This combination is meant to appear grafted and somewhat uncomfortable. This tension and the forms I utilize are intended to reference ideas of transplantation, migration and change.
Bio
Alonso Sierralta is a native of Chile. He studied in Nebraska before settling in Northeast Minneapolis. He has an MFA from the University of Nebraska and has received several awards including a next step grant through the Mcknight Foundation. His work has been featured in numerous national shows. He also has public work on display at Stevens Point Sculpture Park, in Stevens Point, WI, and at Silverwood Park, in St. Anthony, MN.
---
Images