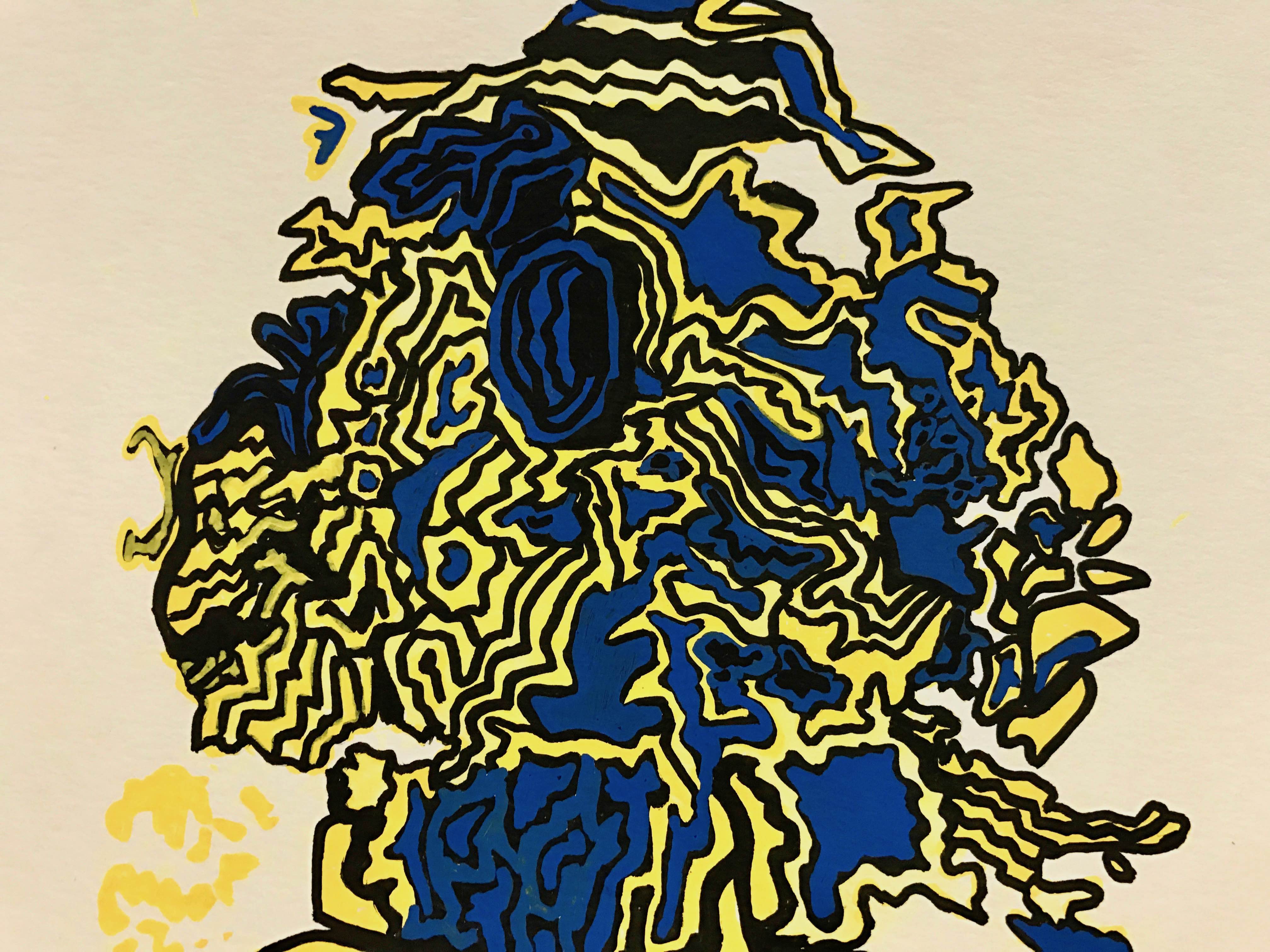 February 11 – February 21, 2019
Gallery 720, Christensen Center
SENIOR SHOW
KEALIE ESPINADABANICK
Bio
Kealie EspindaBanick is a double major senior at Augsburg University. She is going for a BS in social work and BA in studio art. Artistically she focuses on 2D art mediums, her favorite being watercolor. Her work consists of landscapes and abstractions. Kealie uses art as a therapy and plans to assist others in making art. Outside of school Kealie is a studio assistant intern at Avivo Artworks Studios in Minneapolis. Kealie exhibits her work locally and is currently making work for future exhibitions.
---
Artist Statement
As a studio artist, my favorite medium is watercolor. My best technique is wet into wet which is mostly water with a little paint.  I let the paint do what it does best, which works well with my subject matter of natural abstract landscapes. With watercolor, once you make a mark it is permanent. Art serves as my escape and acts as a therapy for me. I use art as a way to express myself. When I am drawing or painting, I can be free and easy going. I often start a new piece not knowing where I am going with it and eventually in the end it comes together. My biggest influence is my mood. Being stressed allows me to focus on my art, get lost and let loose. My work expresses my view of the world. I make art to change the way people see, think and feel.
In this series I am transferring watercolor pigment on saran wrap to bristol paper and adding layers by outlining and filling in areas with acrylic paint pens. By only using primary and secondary colors as a color scheme makes each piece playful and interactive.