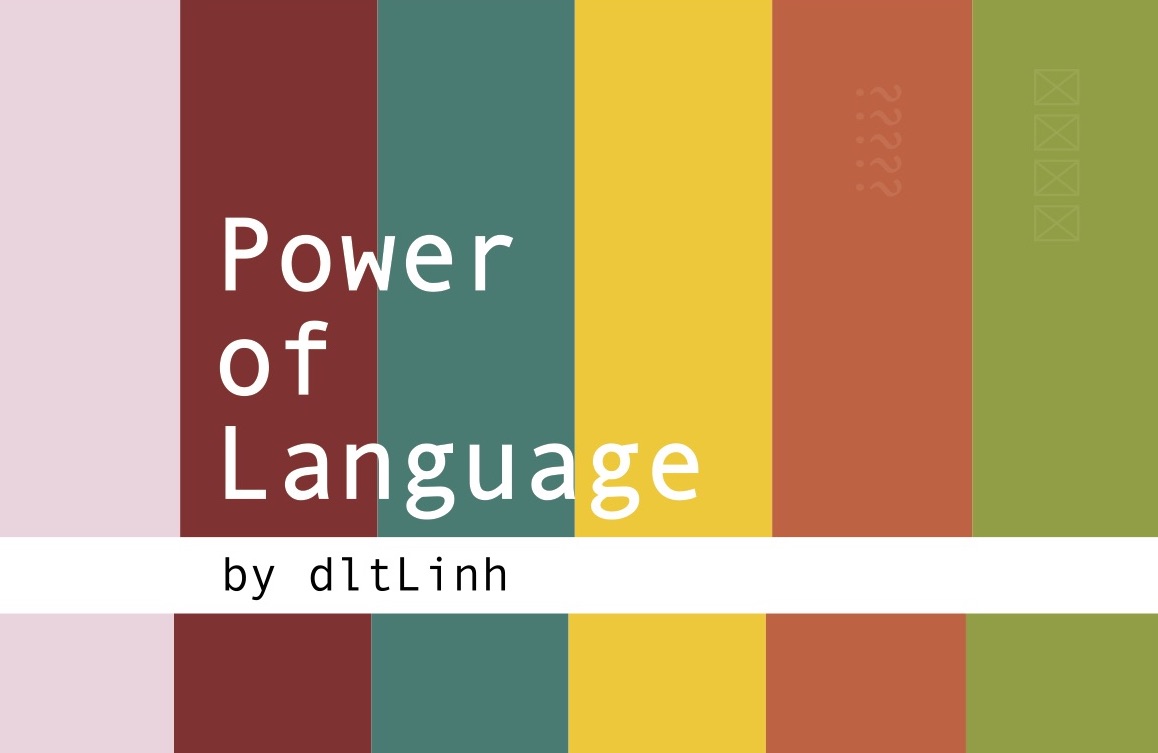 MArch 11- 28, 2019
Gallery 720, Christensen Center
SENIOR SHOW
LINH DAO
Bio
Linh Dao Le Thuy is a Graphic Design and New Media double major at Augsburg University. She attended college in Japan for 3 years and then transferred to Augsburg. Her interests lie in the trans-disciplinary of media and art, especially in how art can be a form of cross-cultural communication. With that, her study and research focus on the connection between the art's visual representation and the audience's perception.
---
Artist Statement
Power of Language is a project that consist of an event from the International Education Week in November at Augsburg University. I designed the project as a way to celebrate and appreciate the beauty of language. I believe language is a part of a person's identity, and art is about people. Living in a globalized society, as individuals, we must learn to embrace differences and find common ground for harmony. There are more than 6,000 spoken languages in the world, and even more dead languages. Among those spoken languages, some languages have very few people whom are still using it. Language is also culture, and it needs to be reserved as well as respected.
I started this project in May 2018. It started out as an idea for a language celebration workshop for the Augsburg International Student Organization that I was in. Then as I planned and thought about the visual aspect of this project, I wanted to expand it. To me, art is communication. I want my audiences to experience the Power of Language and recognize their own identities, as well as call for their appreciation to other languages around the World.
The event was on November 2018 with the participation of over a hundred students on the Augsburg University campus. There were workshops about the linguistic knowledge of different cultures and countries, and I successfully distributed 100 shirts to the students to spread the ideology. To make the design more visible, I currently run multiple social media strategies to capture attention and involvement of the community. I recapture the process of Power of Language on the left side of the exhibition, and on the right side is the visual representation of language.
This project will show how design is a trans-disciplinary media, and how art is about connectivity, as I believe that the beauty lies within the people. This exhibition happens because of the people who participated in it, physically or virtually, then calls out to the uniqueness of individual identity: language.
---
Images of Exhibition