Congratulations to McNair Scholar Amal Warsame ('16) who was awarded a Gilman Scholarship to study abroad Fall 2015!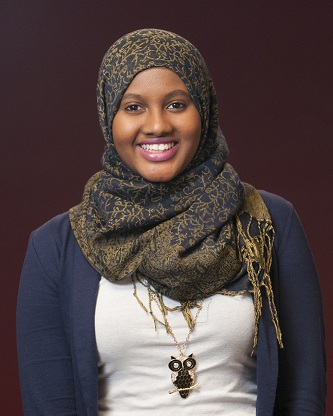 The Benjamin A. Gilman International Scholarship Program offers grants for U.S. citizen undergraduate students of limited financial means to pursue academic studies or credit-bearing, career-oriented internships abroad. Such international exchange is intended to better prepare U.S. students to assume significant roles in an increasingly global economy and interdependent world.
The Gilman Scholarship Program received nearly 2,900 applications for the fall and academic year terms, and more than 850 outstanding students were offered awards to participate in credit-bearing study abroad programs and career-oriented internships in countries all around the world.