Written by: Matt Lubega ' 20
Communication Studies Major | Leadership Studies Minor
Alexandria Avre is a Fourth-year majoring in Communication Studies. Alexandria is the current intern for BestPrep, which is a non-profit that provides students with career and financial skills. Alexandria is their Communication and Events intern for the 2019 – 2020 academic year.
A typical day in this position consists of creating clever social media posts, editing photos, and attending team meetings. Alexandria has always loved event planning, and this internship is a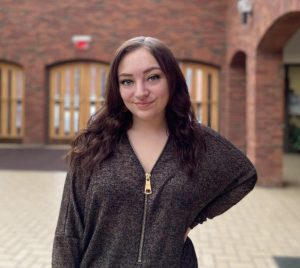 allowing her to gain real experience in planning, facilitating, and coordinating events for a larger audience. When events are approaching, Alexandria's days can switch from social media related tasks to developing plans for decorations, food, rentals, and creating promotions for the events.
So far, Alexandria has assisted with two major events for BestPrep which was a luncheon and a fundraiser. This is where she was able to leverage her communication skills by coordinating and promoting the events. This allowed her to communicate internally and network with employees of BestPrep. The fundraiser event is where she put her social media marketing skills to the test to help promote the campaign.
Alexandria shares how she got this internship by volunteering for BestPrep during one of their summer events. This example shows how important networking and volunteering can be towards your future career. As she was actively seeking an internship and received a recommendation after volunteering.
When asked about how this internship would affect her future, Alexandria states: "Being an intern at BestPrep made me reconsider where I may end up in the future. Before I started, I had no idea how I would apply my major in the workforce or the route I may take.  During my time there I came to realize I enjoy being on the developmental side for events and value the concept of teamwork."
For opportunities to explore careers and find jobs and internships visit Handshake.