The Strommen Center team has worked with the regional economic development organization, GREATERMSP, over the past several years to support building access to opportunity for emerging talent. ConnextMSP is a new strategic initiative of GREATERMSP and is intended to continue to provide opportunities for alumni of college to career readiness programs like Genesys Works, Right Track, and Step Up. Lee George, Executive Director of the Strommen Center, is one of the co-captains of the early career intervention team.
This spring, ConnextMSP welcomed the first cohort of "Future of Work" Fellows. This talented group of young professionals of color will work with organizational leaders across the region to build and launch ConnextMSP, focused on transforming the early career system in the Minneapolis-Saint Paul (MSP) region. Two Augsburg University students, Gabriel Ijjo and Sumaiya Azeez, were selected to be members of this first cohort.
Gabriel Ijjo
B.A Political Science
Minor International Business & International Relations 2021
Ciresi Walburn Scholarship Cohort 2019
"I wanted to join the ConnextMSP Future of Work Fellowship for several reasons. One notable reason is the support and potential to develop great relationships with employers and leaders throughout Minnesota. The second reason is due to the opportunity for career building and being able to learn from others above me. Lastly, I wanted to join the fellowship because I know that this work will help to tear down the many barriers that impede BIPOC individuals today."
Sumaiya Azeez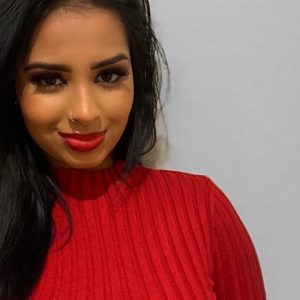 B.A Communications Studies, Minor Marketing, 2022
Certified Direct Support Professional, Genesis Group Homes
"I wanted to gain a mentorship experience while connecting and networking with the BIPOC community who is very underrepresented in the workforce and professional field. I would like to gain insight on ways I can contribute to helping overcome these barriers and give BIPOC an equal opportunity as well as a stepping stone into the professional world."
The ConnextMSP Future of Work Fellowship is a leadership opportunity for young professionals launching their careers in MSP. During this 6-month paid professional experience, Fellows will help re-design early career recruiting, hiring, and onboarding practices in MSP. Fellows will expand their professional opportunities by building relationships with top employers in the region, and accessing tailored career development and mentorship.
Members of the ConnextMSP coalition — including top MSP employers, colleges and universities and career pathway programs — are working to address systemic barriers that young people of color face when launching their careers. Fellows will work alongside these organizations so their voices and perspectives are at the center of regional solutions to better recruit, hire and support thousands of their peers.