The Minnesota Private Colleges Job & Internship Fair is geared toward sophomores and juniors seeking summer internships and seniors seeking full-time careers and employment upon graduation. Employers from more than 250 organizations will be available to discuss potential internship and career opportunities. Organizations represent the business, human service, nonprofit, government sectors, and more.
Wednesday, February 22, 9:00 a.m. – 2:00 p.m.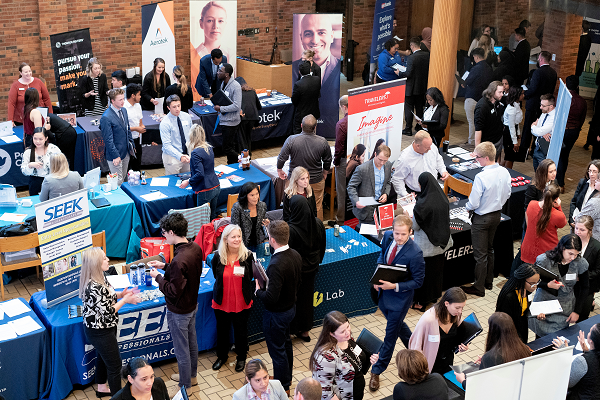 Minneapolis Convention Center
1301 2nd Avenue South, Minneapolis, Minnesota 55403
Registration is required via Handshake. There is no cost to attend and there will be a free shuttle running between Augsburg and the convention center on the day of the fair.
After you've registered, you'll be able to access the list of employers and more information on the MPCC job fair website.
The Strommen Center has prep sessions scheduled (February 7, 15, 16, 17, and 20) to help you be ready for the fair. Check Handshake for more details.