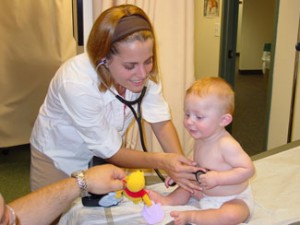 The Augsburg College PA Program is pleased to host information sessions for potential applicants to the Program. The sessions run just over one hour and provide an overview of the program, a summary of the application process, and a review of the prerequisite course requirements. Each session is limited to approximately ten to fifteen attendees so that discussion can be facilitated in an effective manner. Please call 612-330-1399 to reserve a seat in one of the information sessions which are held in the PA Program located in the lower level of Anderson Hall on the Augsburg campus.
CASPA and the Augsburg PA Program strongly recommend that your CASPA application be completed (including all official transcripts, recommendation letters, and fees submitted to CASPA) at least six weeks prior to the Program application deadline. Therefore, the last information session offered is in June.
INFORMATION SESSIONS HAVE CONCLUDED FOR THIS APPLICATION CYCLE. SESSIONS WILL BEGIN AGAIN IN JANUARY.