OUR FACULTY
The Augsburg PA Program has award-winning PA faculty that are involved at both the regional and national level. The faculty actively engage students in the learning process which has shown to increase attention and focus, to utilize higher-level critical thinking skills and to promote meaningful learning experiences. The full-time and part-time faculty across the different courses include PAs, physicians, pharmacists, physical therapists, and scientists.
Kurt Devine is nationally known for his work in Substance Use Disorder treatment and provider education, with over 34 years of clinical practice as a Family Medicine Physician.
Dr. Devine has been teaching Augsburg PA students through the ECHO Substance Use Disorder curriculum, supported by a Minnesota Department of Health grant, and is an active preceptor in Family Medicine to our PA students.
Dr. Vanessa Bester, EdD, PA-C (Program Director, Faculty)
Dr. Bester has been a practicing PA since 2003, where she began her career as a National Health Service Corps scholar, working in HIV primary care and infectious diseases. Her life and career have led her to practice in pulmonary, critical care, emergency medicine, cardiology, military medicine in Germany (as a civilian provider), and most recently, back to community health care in the Cedar-Riverside neighborhood of Minneapolis.
Dr. Bester serves as the program director at Augsburg University's PA program and teaches across all courses in her areas of expertise. She advocates for Minnesota PAs as a Director-at-Large for the Minnesota Academy of PAs and is actively involved in Justice, Diversity, and Inclusion research, presentations, and work through the national PA Education Association (PAEA) Diversity and Inclusion Mission Advancement Commission and as a PAEA/AAPA Research Fellow. Above all, Vanessa is dedicated to furthering the mission of the Augsburg PA Program.
For fun, Vanessa loves travel, being outdoors with her family and is an avid yogi.
Claire completed her BS in Exercise Science at Ithaca College and Masters in Medical Science at Arcadia University.
Claire has over a decade of experience as a surgical PA in rural Maine. She has practiced primarily in inpatient and outpatient general surgery, bariatrics, surgical oncology and sports medicine.
She is looking forward to returning to academia as part of the Augsburg PA faculty and helping educate the next generation of PAs.
In her free time, Claire likes to be outdoors and active biking, hiking, gardening and doing yoga.
Ryane received her undergraduate degree from the University of Wisconsin, Madison and her Masters in Physician Assistant Studies in 2010 from Marquette University in Milwaukee, WI.
For the past 2 years she has been working in Orthopedics with Twin Cities Orthopedics. Ryane spent her early years in clinical practice in the emergency department in Illinois, Wisconsin and Minnesota.
In her free time, she loves spending time with her husband, two young children and their dog, making everyday memories.
Kristen Lindvall, PA-C (Director of Academic Education, PA Faculty)
Kristen is a graduate of the Augsburg PA Program. She practices in General Surgery for HealthPartners with additional experience moonlighting in Urgent Care.
Within the program, Kristen leads the Pathophysiology and Clinical Medicine I and II courses.
She is also passionate about medicine in the developing world and travels to Haiti assisting in surgical procedures.
In her free time, Kristen enjoys spending time in nature with her husband and Vizsla dog.
Dr. Perkins graduated with her doctorate in Pharmacy from Drake University.
For over a decade, Dr. Perkins has been with HealthPartners as a clinical pharmacist within the Medication Therapy Management (MTM) program.
Dr. Perkins enjoys reading, traveling and spending time with family and friends.
Dr. Rowe graduated from the University of Illinois with a BS in Chemistry and a MS in Microbiology in 2003.
She later went on to pursue a BA in Anthropology (2014), and then a PhD in Biological Anthropology in 2021. She has also earned a certificate in Forensic Taphonomy from the University of Tennessee-Knoxville in 2015.
Caroline is currently a postdoc at the University of Minnesota Medical School and also serves as an adjunct instructor at Augsburg, teaching Human Anatomy and Neuroanatomy coursework to our PA students.
Danielle Skoglund, PA-C (Director of Clinical Education, Clinical Faculty)
Danielle received her undergraduate degree from South Dakota State University in Brookings, SD in 2007 and her Masters in Physician Assistant Studies in 2009 from Des Moines University. Danielle has a long history of practicing in urology, currently with HealthPartners.
Danielle has always had a desire to be part of a PA program and prior to starting as clinical coordinator, she was adjunct faculty for the program teaching in urology.
In her free time, she loves spending time outside golfing and traveling with her husband and 2 young children.
Eric Van Hecke, PA-C (Director of Student Engagement, PA Faculty)
After graduating from the Augsburg PA program in 2009, Eric served for one year in Iraq as a PA with the US Army. Returning in 2010 and for the following eight years, he continued his career in Emergency Medicine.
His passion for PA education has been a consistent theme throughout his career as he has precepted numerous students and has been a regular lecturer at several PA programs.
Outside of his work he enjoys spending time with his wife, Cyri and three children, Victor, Lily and Stella. He is an avid endurance athlete and has completed several marathons including consecutive Boston Marathons and has completed two half distance and one full distance Ironman triathlons.
Dr. Wen attended Carleton College for his undergraduate education and later received his MD from the University of Minnesota Medical School. He completed his residency at Albany Medical Center in Albany, New York, and also participated in the Brunschwig Rotating Residency at the Memorial Sloan Kettering Cancer Center, in New York City.
Dr. Wen specializes in Obstetrics and Gynecology and currently provides care at Allina Medical Clinics in Farmington, and St. Paul locations. His philosophy of practice is to minimize unnecessary tests and procedures. His practice is centered on providing care throughout all phases of a woman's life. Dr. Wen is part of our clinical faculty and mentors students during their clinical phase.
In his free time, Dr. Wen's interests include traveling to other countries and experiencing their cultures and food.
---
OUR STAFF
Stace
y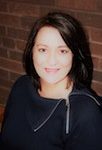 Hegrenes (Administrative Assistant)

Stacey joined the Augsburg PA staff in August 2018 after previously working for Gethsemane Lutheran Church and School. She has experience working in the healthcare field, as a former medical assistant in a cardiology office for a number of years. Stacey is excited to bring her work experience to Augsburg.

In her free time, she is an avid knitter and enjoys spending time with family, cooking, reading and traveling.
Sherrie Luetgers (Program Manager)
Sherrie is a graduate of Augsburg College with a Bachelors degree in Music Education. She has 18 years of experience in healthcare working as a HUC, EKG tech, and Emergency Room Tech most recently in the Emergency Department at Hennepin County Medical Center.
Sherrie spends most of her free time volunteering for, and singing with One Voice Mixed Chorus, Minnesota's LGBTA chorus.
Erika Skogen (Clinical Lead Specialist)
Erika completed her Bachelor of Arts (BA) in Elementary Education with a Math Endorsement from the College of Saint Benedict in December of 2016. Upon graduation, she began teaching middle school math for over three years before briefly stepping away from education.
After a year of working as a Project Coordinator, Erika is excited to put her passion for education back to use by assisting in creating the best learning opportunities for the Physician Assistant Program at Augsburg.
In her spare time, she enjoys listening to music, running, and playing various sports with her friends and family.
Amy Tran (Credentialing Specialist)
Amy Tran completed her Bachelor of Science (BS) in Special Education. Upon graduation, she began working  in her field as an elementary special education teacher.
After three years of teaching, Amy decided to make the move from early education to supporting higher education in the Physician Assistant program at Augsburg University.
In her spare time, she enjoys volunteering, learning languages, reading, and drinking coffee.
Katie Olsen (Administrative Assistant)
Katie completed their Bachelor's of Science (BS) in Technical Communications with a minor in Performing Arts at Iowa State University. After graduation, they pursued work with MLT Group, a web development company.
After five years with marketing, they are looking forward to branching out and using their skills to support higher education and outreach within the PA program at Augsburg University.
In their spare time, they enjoy reading, sewing, and playing tabletop RPG games.
---