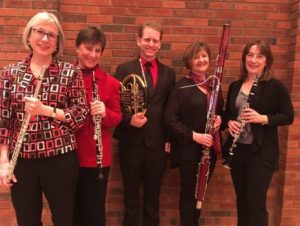 September 28 at 7 p.m.
Augsburg University
FREE
North America's largest collection of Nordic music is coming online at Augsburg University. This performance of woodwind quintets is a kick-off with music from Iceland, Finland, Denmark, Norway, and Sweden. Hear contemporary works & arrangements by Ola Gjello and Randall Davidson.
The Augsburg Nordic Collection contains over 1,000 works that include scores and parts with support from the American Scandinavian Foundation in NYC. This project was led by Merilee Klemp as a part of a group of funded sesquicentennial projects.