The Augsburg College Youth Theology Institute (ACYTI) will enter its 13th year with a huge boost from the Lilly Endowment.
This month, Augsburg received a grant of $476,188 to bolster its summer Youth Theology Institute. The award is part of Lilly Endowment Inc.'s High School Youth Theology Institute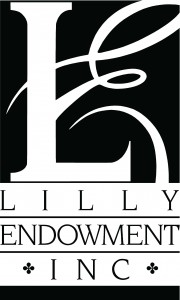 s initiative, which seeks to encourage young people to explore theological traditions, ask questions about the moral dimensions of contemporary issues, and examine how their faith calls them to lives of service.
"This grant supports Augsburg's continued commitment to intentional diversity and to modeling what it means to be a Lutheran college of the 21st century, located in the heart of one of the nation's most diverse zip codes," said Augsburg College President Paul Pribbenow.
"It equips young people with theological and vocational skills and helps them learn what it means to practice their faith, with its commitments to education, radical hospitality and serving your neighbor."
Each summer, ACYTI gathers rising 10th, 11th and 12th graders and recent graduates for an intense week of friendship, classroom learning, worship, solitude, contemplation, discernment, and action on Augsburg's urban campus. Participants, mentors, instructors, and program staff learn together, pray together, play together, explore the city together, and discern God's work in the world together.
Since its inception in 2004, the program has been designed to carry out a theme that's germane not only to the Augsburg's mission, but also to key topics in current events. Augsburg's emphasis on interdisciplinary learning shaped the 2013 Institute, titled "Navigating the Intersection of Science and Theology," and the 2014 Institute, titled "Christian Community in the Internet Age." Likewise, the 2012 Institute, "Stories Worth Living: Exploring Lives of Interfaith Action," was very much reflective of the college's setting in a largely Muslim neighborhood, as well as its growing diversity.
Over the course of the year following the Institute, Augsburg faculty and staff will provide ongoing guidance and support so that students can better engage with the themes of the Institute at home, in school, in church, and in their community. In doing so, the Institute hopes to provide students with a more thorough and more thoughtful exploration of opportunities for leadership in those settings.
"We pack a lot into one week," said Jeremy Myers, ACYTI's Program Director, "but we have found there to be a significant need for more frequent communication with participants and families as well as with their pastors and/or youth ministers."
In its expansion, the ACYTI will be carrying out part of an institutional strategy to enhance Augsburg's connections to congregations. The ACYTI will first focus on outreach to the four designated ELCA synods that form Augsburg's governing structure—Minneapolis, Saint Paul, Southeastern Minnesota, and Northwest Wisconsin, but also plans to build stronger ties to specific congregations in the Twin Cities metro area and beyond.
The program hopes to increase attendance to 20 students in 2016, 30 in 2017, 35 in 2018, and 40 by 2019. The college will continue to provide a scholarship of $1,000 per year, per student, for up to four years, for those who wish to enroll at Augsburg.
The 2016 ACYTI will take place June 19-24, 2016 on the campus of Augsburg College. The Institute will be directed by Dr. Jeremy Myers. Dr. Myers is associate professor of religion in the Youth and Family Ministry department. Justin Lind-Ayres, Augsburg's Associate College Pastor, will lead worships and other leadership exercises. Lonna Field, Program Coordinator for the Christensen Center for Vocation, will continue serving as the Institute's primary coordinator.
Lilly Endowment Inc. is an Indianapolis-based private philanthropic foundation created in 1937 by three members of the Lilly family – J.K. Lilly Sr. and sons J.K. Jr. and Eli – through gifts of stock in their pharmaceutical business, Eli Lilly & Company.