For new and experienced AP teachers
Course description:
This AP Latin APSI is designed to build supportive community among participants and to give teachers all the tools necessary to teach the AP Latin course in the coming school year.  Participants will explore the course framework, expectations for the exam, and new online AP resources that will help them design meaningful instruction for their students as they prepare to guide their students through Vergil's Aeneid and Caesar's De Bello Gallico.  We will talk about how to link the two works in a cohesive syllabus and how to use the Course and Exam Description to build skills over the course of Units 1-8.
Each participant will design a unified lesson to share with the group for the coming year.  Both new and experienced teachers will benefit from discussions about course design and pedagogy as we consider what assignments are most effective, how to structure the course to finish the syllabus, how to make relevant connections between the ancient and modern worlds.
Teachers will leave with prepared passages and materials, practice questions, and teaching techniques and strategies to enhance the reading of Latin and to assist their students with the literal translation tasks on the exam. Participants will learn about the course audit and registration processes on the College Board website to ensure they have access to new resources and to assist students in registering for their exams by the fall deadline.
REGISTER NOW FOR THE LATIN WORKSHOP
---
consultant: Jennie Luongo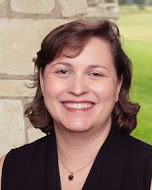 Jennifer Luongo, M.A., has been the Latin teacher at St. Andrew's Episcopal School in Austin, TX for 27 years.  She has taught every level of high school Latin from level 1 to post-AP, in addition to running study programs in Italy and Greece for students. She is currently serving on the AP Latin Development Committee, as lead teacher for AP Daily, as Lead Consultant for AP Latin, as Moderator of the AP Latin Online Teacher Community, and as the Certamen Chair for the National Junior Classical League.  She has been a Reader and Question Leader and the College Board Advisor for AP Latin. In 2018, she was awarded the St. Andrew's Teaching Award and given the inaugural Gaylan DuBose Teaching Award by the Texas Classical Association.