For new and experienced AP teachers
The Augsburg University AP Environmental Science workshop will be an opportunity for you to immerse yourself in the course curriculum with fellow educators. Participants will unpack the College Board Course and Exam Description (CED) and develop a clear understanding of how to plan, teach and assess the AP Environmental Science course. The structure of the workshop will incorporate a variety of field and lab experiences to demonstrate how to develop lessons that model the course framework~ integrating science practices and course content. It will be an action packed week that will allow you to take ideas and instructional strategies back to the classroom to increase equity and student engagement. Whether you are a new or experienced teacher, the workshop offers a clear path for what students need to know and demonstrate to be successful on the AP Exam and engaged environmental scientists.
.
REGISTER NOW FOR THE IN-PERSON ENVIRONMENTAL SCIENCE WORKSHOP
---
Consultant: Amy Fassler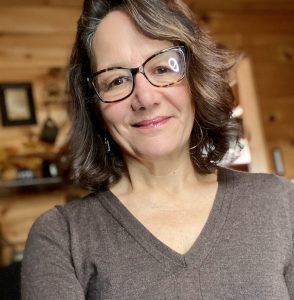 Amy Fassler has been teaching AP Environmental Science in Marshfield WI for 16 years. Her passion for, and knowledge of environmental science have made it one of the most popular courses on campus, attracting students from all levels. She is proud of the success her students achieve on the national exam, but also that they leave her course as inspired, scientifically literate young adults capable of understanding complex environmental issues. She has been integrating project based learning into her APES course with great success. In addition to classroom teaching, Amy coaches Science Olympiad and mentors a student research group. Amy is active in a variety of outdoor pursuits and enjoys cooking and reading. Her passion for travel and the experiences she is able to share with her students has enhanced many aspects of her teaching.
Amy is involved in science education leadership at the state and national level. She has served in various capacities in the AP Environmental Science community from exam development to question leader at the AP reading. She was a part of the team that developed the new CED resources and continues to provide insight into new resource development. Students and teachers alike have enjoyed the College Board review videos Amy produced, and she is thrilled to share her passion for AP Environmental Science with other teachers as a College Board consultant. In addition to college board work Amy serves as an HHMI Biointeractive Ambassador, creating content presenting workshops for science educations nationally.