For new and experienced AP teachers
As the largest AP exam constituency, English Language and Composition students rely upon emergent and experienced AP teacher-scholars like you. To ensure that you feel empowered to facilitate their development, we will pursue an ambitious agenda that first examines what is new. As such, each of you will work collaboratively and individually to do the following by week's end:
 

Internalize the

Course Framework

, a scaffolded articulation of the existing AP Course in terms of

Big Ideas

(Rhetorical Situation, Claims and Evidence, Reasoning and Organization, and Style) and their long term takeaways,"

Enduring Understandings

as well as

Course Skills

and their companion

Essential Knowledge Statements

Develop curricula for at least two of the nine model units in the

Course and Exam Description Binder

 

Review AP Resources and Supports, particularly

Personal Progress Checks

, digital review resources for your students that are aligned to the nine model units;

Progress Dashboard

; and

AP Question Bank

Explore approaches to organizing the course, selecting materials, and facilitating learning, and

Examine the exam and its scoring, particularly what the scoring guides and rubrics can teach us about what our students need to know and do.
As part of this process, I ask you to approach course design from the perspective of a learner, working through the process as you would ask your students to do, so you may:
Create or revise an AP Language course with a skill-based assignment sequence that reflects the new course articulation, elucidates your goals, and enables students to hone the language power upon which they will build in college

Query your feedback mechanism and the interplay between grading, assignment goals, and revision  

Explore the concept of genre awareness and how you can use it to better prepare students for the diverse writing tasks they will face in college

Unpack the art and science of synthesis, revisiting how you ask students to demonstrate it

Expand your argument tool box, and

Revisit the ways in which you ask students to demonstrate their rhetorical awareness.
REGISTER NOW FOR THE JULY ENGLISH LANGUAGE WORKSHOP
---
Consultant: Sherry Wynn Perdue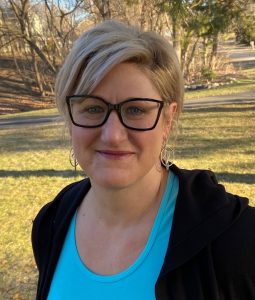 Sherry Wynn Perdue, Ph.D., is a writing center director, a Writing and Rhetoric faculty member, and an AP English Language and Composition consultant and table leader. In September 2020, she assumed leadership of the International Writing Centers Association, which serves writing center professionals and tutors all over the world. To nurture these endeavors, she earned graduate degrees in English/American Studies (Michigan State University) and Educational Leadership (Oakland University) and attended the School of Criticism and Theory (then at Dartmouth College). 
Dr. Wynn Perdue's publications on evidence-based research in writing centers, the unique needs of dissertation writers, information literacy, and undergraduate research have appeared in The Writing Center Journal, Education Libraries, Journal of Academic Librarianship, and Perspectives in Undergraduate Research and Mentoring. In addition to composing her own scholarship, she has served as Co-editor of The Peer Review, Managing Editor of The Oakland Journal, and Editor of Re-Visions: Journal of the Women's Studies Program at Michigan State University and The Oil Pipeline Monitor. For the last decade, she has maintained WriteSpace, a website devoted to all things AP Lang. She also runs her own editing, ghostwriting, and consulting business.
When not teaching or consulting, Sherry is mentoring researchers, collaborating with high school teachers, or presenting her research at conferences. In her fleeting spare time, she takes long walks with Pike, her Standard Poodle, and composes her memoir, Married on a Monday—7 ½ Years Later—and Other Quirky Tales of an Academic Storyteller.