For new and experienced AP teachers
course description:
This APSI is designed to get new AP teachers ready for the course, and to allow experienced teachers a chance to expand on their skills in the classroom. During the week I will model how my classes are run by using Google Classroom and Zoom. We will aim to have our session be as lively and interactive as possible even in this virtual setting. Through a variety of asynchronous and synchronous sessions  we will look at the course description, set a pacing guide for our classroom, learn how exams are graded, find ways for out student to earn the most possible points on FRQ's, and design practice for our students that can be implemented during the school year. Participants will work with: the AP Classroom page, sample student responses, Instructional Planning Reports and the AP 1 Workbook to gain new resources to bring into their classroom.  Participants will leave this session having: built new connections to other teachers, access to new resources, and new inspiration for teaching AP in the fall.
REGISTER NOW FOR THE JULY PHYSICS 1 WORKSHOP
---
Consultant: becca howell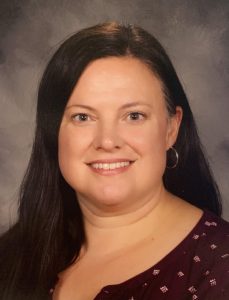 Rebecca Howell has been teaching AP Physics since 2000 in the North Atlanta Metro area. She has always loved math and science.While she has taught every AP Physics Course, she currently teaches AP Physics C: Mechanics and AP Physics C: Electricity and Magnetism at Lambert High School in Suwanee, Georgia. She has worked as Question Leader, Table Leader, and Reader at the annual AP Physics Reading since 2003.
Rebecca served as a member of the AP Physics 2 test development committee, as the College Board Advisor from 2013-2018. Rebecca has presented several times at the American Association of Physics Teachers National Meeting. She has worked with the Georgia Department of Education in presenting one-day workshops since 2007. From 2012 – 2017, Rebecca served as a Master Teaching Fellow through the Noyce I-IMPACT
Teaching Fellowship Program at Kennesaw State University mentoring new Physics and AP Physics teachers while earning her Teacher Leader Endorsement. She was selected as 2019 STAR teacher for Lambert and the school district. In 2020 she was awarded the E. Scott Barr award for Physics Teaching Excellent presented by the University of Alabama. She is the Head Coach for Science Olympiad and Physics Team. During summer break, Mrs. Howell travels to various universities to lead College Board workshops. She enjoys working with new teachers. When not teaching, she enjoys spending time with her family; Michael (husband), Olivia (Freshman at LHS), and Connor (3rd grader at SBE). The Howell furbabies are Charley (dog), Milli (dog), and Pepper (cat). She loves coffee, being outside, making stuff, Disney, StarWars, Harry Potter, and going on adventures.