Michael Kidd
Professor
Chair, Languages
Dir., Medieval Studies
Old Main 200D
CB 99
612-330-1206
kidd@augsburg.edu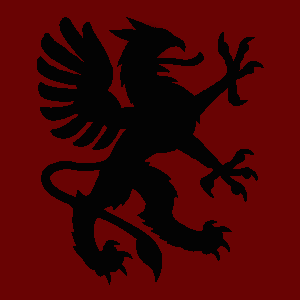 ¡Hola! Et salve!
Before coming to Augsburg in 2008, I taught at St. Olaf, Macalester, Carleton, and the University of New Mexico. I love Augsburg's urban location, its emphasis on global citizenship, and its unique Medieval Studies major.
My academic training is in Spanish literature and Classics, and my research interests range from the medieval epic to early modern Spanish theater. I teach a broad array of courses in humanities, Latin, Spanish, and Hispanic literature and culture.
In addition to serving as chair of Languages and Cross-Cultural Studies and director of Medieval Studies, I collaborate closely with the Departments of English and Theater, with the M.F.A. program, and with the Center for Global Education. I am also a literary translator and a creative writer.
Education
B.A. magna cum laude, Pomona College, 1990
Ph.D., Cornell University, 1995
Honors and Distinctions
Colorado Endowment for the Humanities Publication Prize, 2004
American Council of Learned Societies Fellowship, 2001
Mellon Fellowship in the Humanities, 1990-95
Phi Beta Kappa, 1990
Courses
ENL 360: The Classical Tradition
ENL 361: The Medieval World
HUM 120: Medieval Life in 12th-Century Europe (a.k.a. "Medieval Connections")
LAT 101-102: Beginning Latin I & II
SPA 111-112: Beginning Spanish I & II
SPA 211-212: Intermediate Spanish I & II
SPA 248: Spanish and Latin American Culture through Film
SPA 311: Spanish Conversation and Composition
SPA 312: Spanish Expression
SPA 331: Spanish Civilization and Culture
SPA 352-353: Survey of Spanish Literature I & II
SPA 354: Representative Hispanic Authors
SPA 356: Latin American Literature
Selected Publications
BOOKS
ARTICLES AND BOOK CHAPTERS
"Presencia y ausencia de mitología clásica en las obras laicas de Lucas Fernández." Homenaje al profesor Juan Antonio López Férez. Ed. Luis Miguel Pino Campos and Germán Santana Henríquez. Madrid: Ediciones Clásicas, 2013. 419-26.
"Del objeto al sujeto: fetichismo y autonomía en El señor de Pigmalión de Jacinto Grau." Mitos clásicos en la literatura española e hispanoamericana del siglo XX. Ed. Juan Antonio López Férez. Vol. 1. Madrid: Ediciones Clásicas, 2009. 275-85. 2 vols.
"Queer Myth and the Fallacy of Heterosexual Desire: Luis Riaza's Medea es un buen chico (1981)." Medeas: versiones de un mito desde Grecia hasta hoy. Ed. Aurora López and Andrés Pociña. Granada: Universidad de Granada, 2002. 1059-71.
"The Fairest of Them All: Racial and Sexual Signification in Vélez de Guevara's Virtudes vencen señales." A Society on Stage: Essays on Spanish Golden Age Drama. Ed. Edward H. Friedman, H. J. Manzari, and Donald D. Miller. New Orleans: UP of the South, 1998. 117-32.
"Myth, Desire, and the Play of Inversion: The Fourteenth Eclogue of Juan del Encina." Hispanic Review 65 (1997): 217-36.
"Libidinal Expression and Artistic Repression: Juan Timoneda's Tragicomedia llamada Filomena." Texto y Espectáculo: Selected Proceedings of the Fifteenth International Golden Age Theatre Symposium (March 8-11, 1995) at the University of Texas, El Paso. Ed. José Luis Suárez García. York, South Carolina: Spanish Literature Publications, 1996. 74-85.
"The Performance of Desire: Acting and Being in Lope de Vega's El laberinto de Creta." Bulletin of the Comediantes 47 (1995): 21-36.
"Triangular Desire and Sensory Deception in Francisco de la Cueva y Silva's Trajedia de Narciso." MLN 110 (1995): 271-83.
"Playing with Fire: The Conflict of Truth and Desire in Galdós's Electra." Anales Galdosianos 29-30 (1994/95): 105-20.
"Laughing Matters: Reading, Gusto, and Narrative Entrapment in Don Quixote." Cervantes 14.2 (1994): 27-39.
Favorite Quotes from LATIN and SPANISH
Sunt lacrimae rerum et mentem mortalia tangunt.
—Virgil
Ars adeo latet arte sua. Miratur et haurit
pectore Pigmalion simulati corporis ignes.
—Ovid
Rapiebant me spectacula theatrica, plena imaginibus
miserarium mearum et fomitibus ignis mei.
—St. Augustine
Quid igitur, O mortales, extra petitis
intra vos positam felicitatem?
—Boethius
Báy-še méw qorazón de mïb.
¡Yã Rabb, ši še më tornarád!
¡Tan mãl me dólëd li-l-habïb!
Enfermo yëd: ¿kuánd šanarád?
—Kharja 9
De los sos ojos tan fuertemientre llorando
tornava la cabeça e estávalos catando.
—Poem of the Cid
¡Que hay quien intente reinar
viendo que ha de despertar
en el sueño de la muerte!
—Pedro Calderón de la Barca
La puerta del teatro no se cierra nunca.
—Federico García Lorca
Take one of my classes and you'll learn many more!