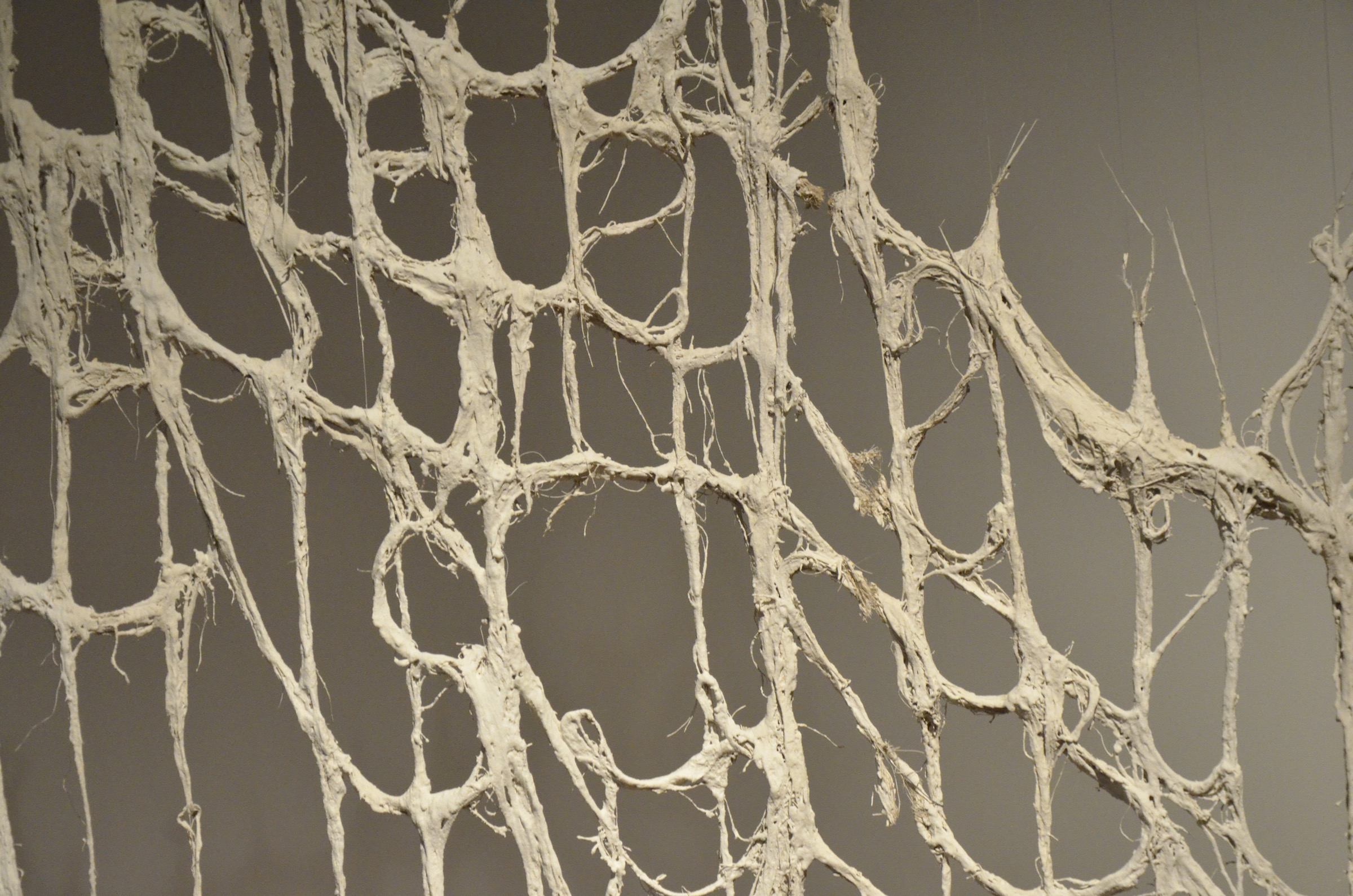 Bowing
Artist Statement

My practice is a meditation on time and its role in the decay of objects and memories. Inspiration is drawn from historical objects, the architecture around me, or a personal relationship. My processes are repetitive and labor intensive; I draw, construct, and weave using materials to depict fleeting, fragile moments and to examine the temporary physicality of an object or idea. I create work to find the beauty and the unrest in this temporal state.
Artist Bio
Kate Roberts is native of Greenville, South Carolina. She received both her MFA and BFA at Alfred University in 2015 and 2010 respectively. She has completed residencies at Archie Bray Foundation for Ceramic Arts in Helena, MT, Anderson Ranch Arts Center in Colorado, La Meridiana in Italy, and Le Cite International des Arts in Paris. Her work has been exhibited at the Tampa Art Museum in Tampa, FL and Everson Museum in Syracuse, NY; major exhibitions include the 69th Scripps Ceramic Annual, the 2011 and 2015 NCECA Biennial, and Ceramic Top 40. She is currently a Lecturer of Ceramics at University of Washingto
---
BOWING – Q/A with artist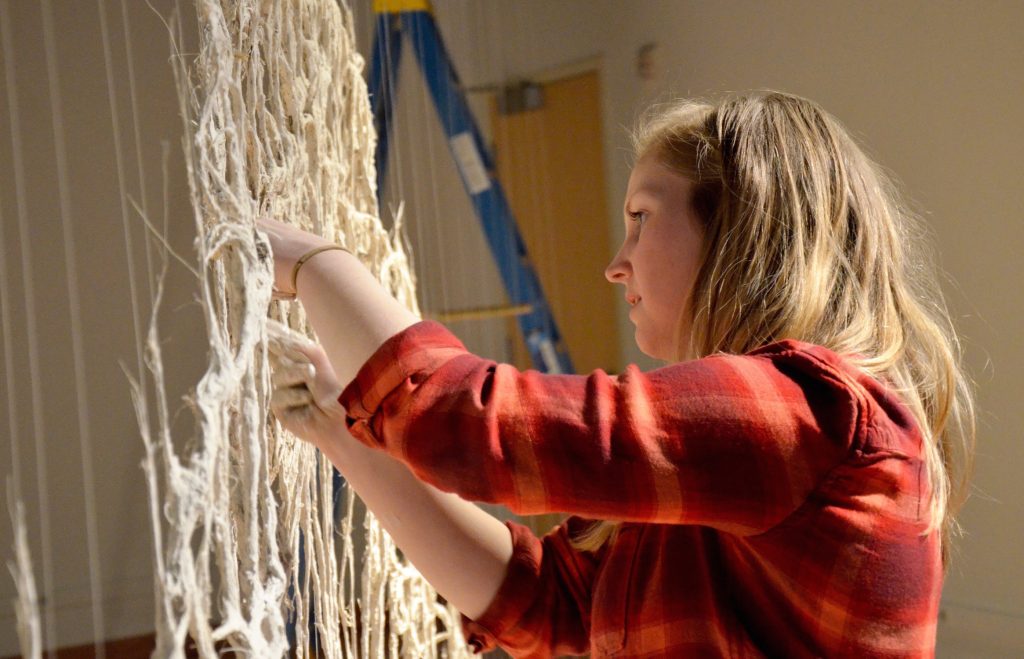 Has clay/porcelain always been your preferred media?
Yes! I have been working with clay since I was in high school. I fell in love with its ability to be manipulated into anything. It's just dirt. It can be hard, soft, rough, wet, vitreous, and all of these qualities can come together to make a beautiful piece. I have been working with porcelain specifically since my senior year of undergrad.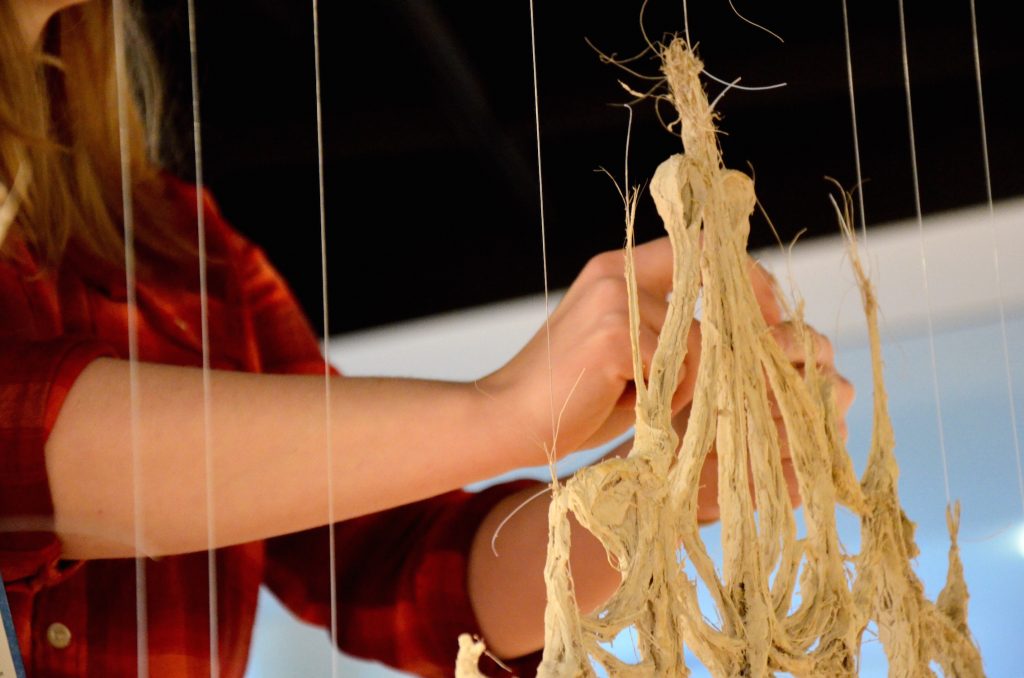 When did you feel established and confident in your use of this medium?
I'm the type of person that once I become confident in the way I make something I try to find a new way of doing it. I tend to lose interest when I become extremely confident in a medium. So that I don't get bored with clay, I am constantly trying to explore the different qualities of the medium. I love to experiment and see how far I can take clay before it falls apart.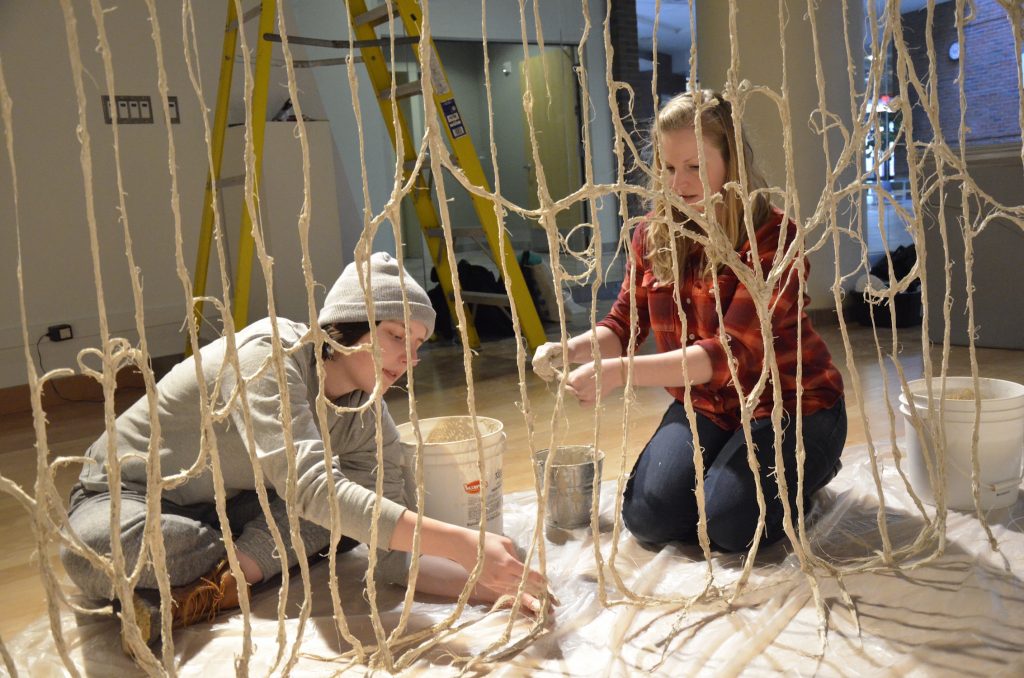 How do you balance your time as both an art educator and a working artist?
This is very tough and I'm not sure if I have found a good balance yet, but I am constantly striving for it. I teach two days a week and often have meetings on the others. Currently, I am trying to balance not just being an art educator and artist but also a life outside of art. It is important to take care of yourself because it directly benefits the other areas in your life. I try to take time to explore my surroundings because they often inform my work. When I take this time I find that my time in the studio is more structured and enlivened with new ideas.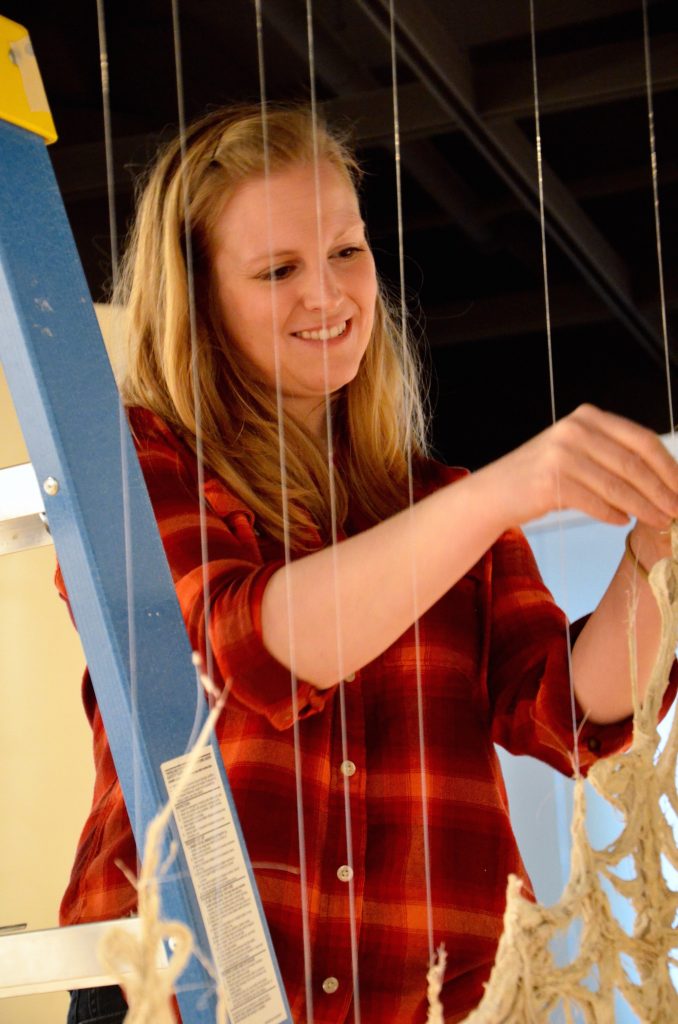 Currently, who or what influences your work the most?
Dance is a huge influence right now, specifically the dancer Martha Graham. Her ability to take feelings and emotions that are ephemeral and make them into something solid through movement is amazing. I am always searching for ways to turn certain emotions into something that is solid.  I love watching how dancers contort their body to evoke these emotions.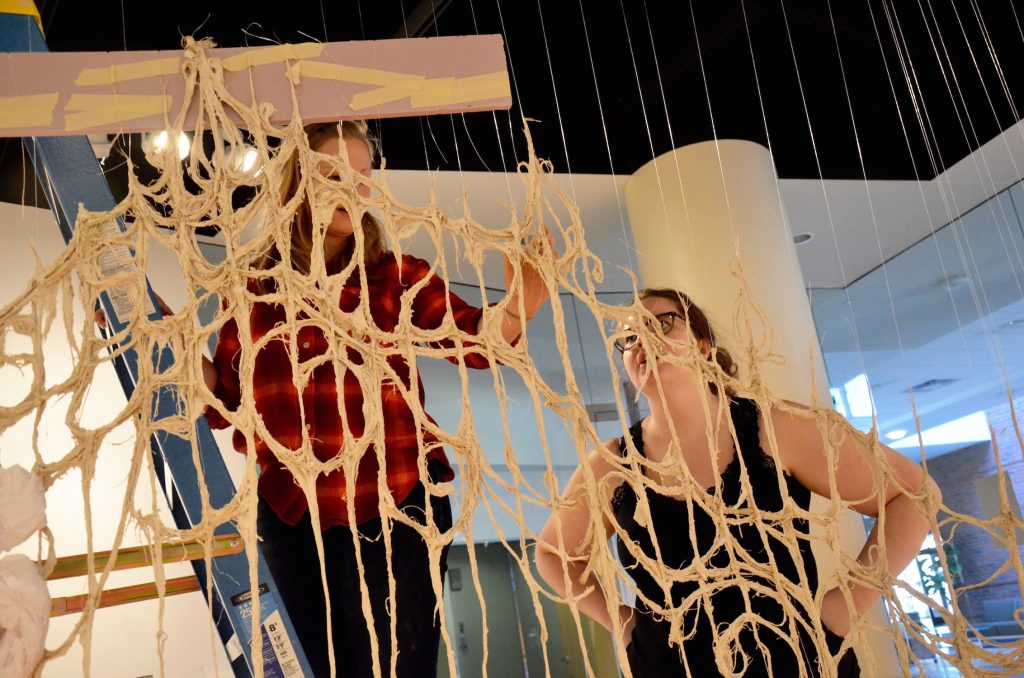 What creative habits do you have that you find contribute to your success?
I'm always looking for an alternative way of doing things.  Whether that be showing in a space we might not usually assume art would be shown or using a material in a way that is not typical.  It makes people stop for a moment.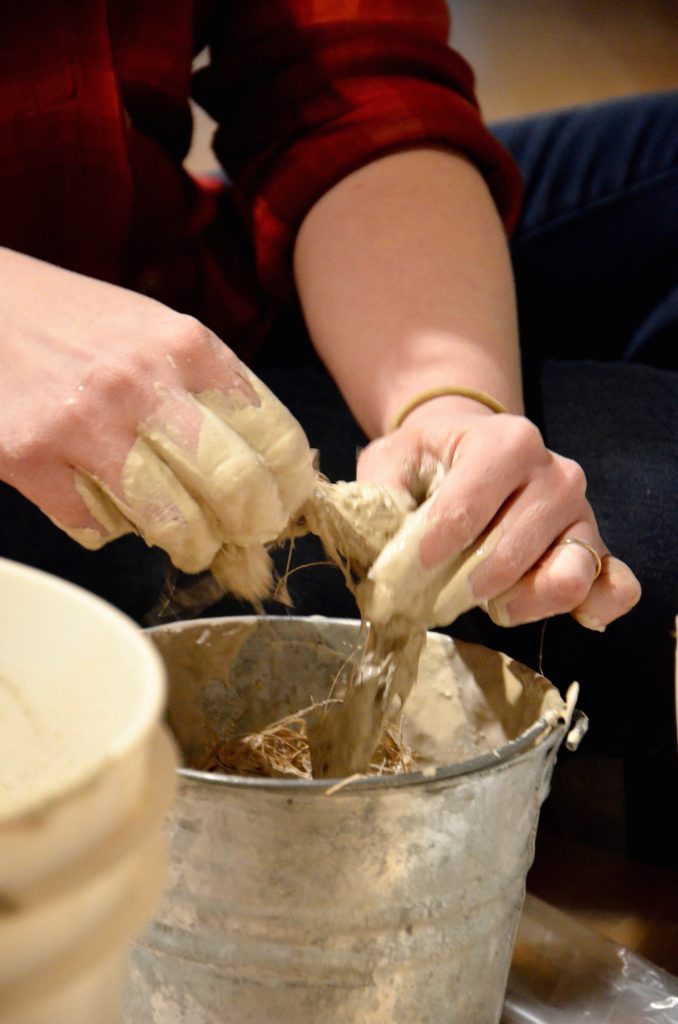 How do you feel your style is evolving?
It is becoming looser and more abstract in its imagery. I am allowing the nature of the material to dictate what will happen.
When do you know when you are finished with a piece?
It might be cliche but a piece never really feels finished. Time often is an indicator for me. I always think more could be done and question how I did something. These questions in turn inform future works.