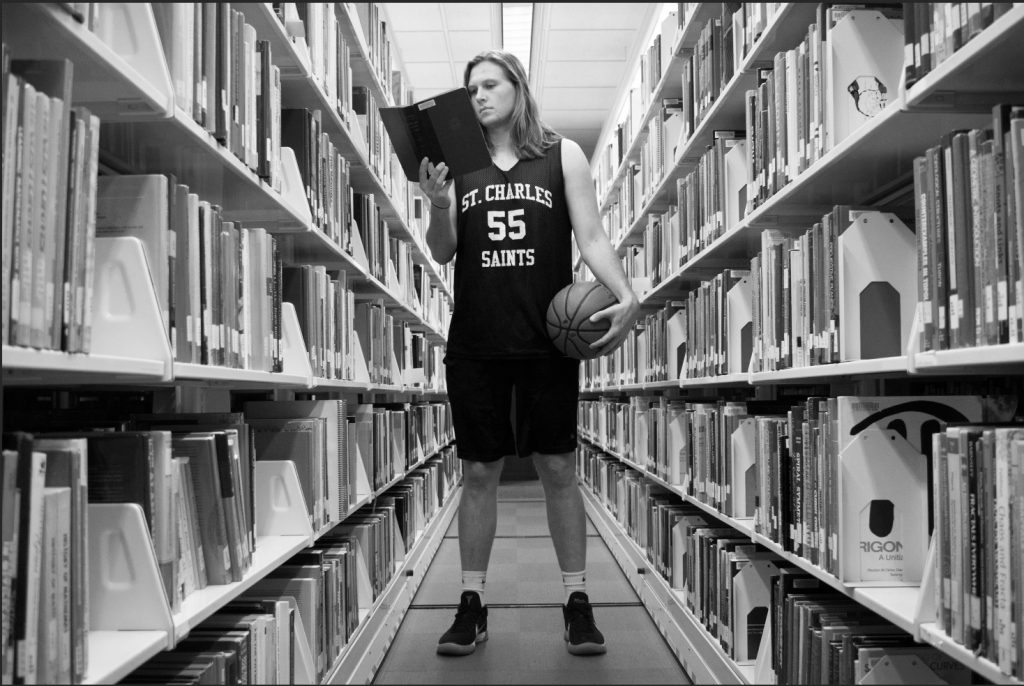 What do we do when IT's all said and done? | CHRIS STEINHOFF
What do we do when it's all said and done looks at the all consuming identity of being an athlete through a series of black and white photographs. Steinhoff's portraits explore the displacement athletes experience when the sport that provided so much structure, relationships, and dedication is no longer there.
---
Slideshow of Artwork
Give your feedback about the show, support an emerging artist.
---
Artist Statement
Since my passion for photography and design has emerged, I have been drawn to the freedom of creation. I create work mainly using the mediums of photography and digital applications such as Illustrator, Photoshop, and InDesign. I also use these applications to digitally manipulate my photographs.
My work is greatly influenced by my past life experiences and choices. I reflect on certain events or time periods to really understand my emotions and how those experiences have had an influence on me to this day. While creating my work, specifically photography, I focus on human interaction. Trying to become so comfortable with my subjects and models that I almost become invisible, letting the subject truly relax and let down their guard.
I have spent most of my life identifying and being surrounded by athletics. Living this double life brings a unique perspective to my work because I have been able to adapt to two very different cultures. My hope is to share my experiences with my viewers so that they can understand a new perspective or connect with my own.
Bio
Chris Steinhoff is a Graphic Design major at Augsburg University, currently in his senior year. Chris was born and raised in St. Paul, MN, and attended Como Park Senior High School. He primarily focuses on photography and design but has been exploring other mediums. For most of his life, Chris has identified solely as an athlete since he played baseball for 15 years.
Recently, Chris made the decision to step away from athletics and focus on other aspects of life. Chris likes to reflect on events and emotions he has experienced through his life specifically on when it was consumed with athletics. He believes this brings a unique perspective to the creative community.
---
Virtual Mock-up
Due to COVID-19 the show in the physical gallery space has been delayed. Here is a virtual representation of what it will look like in the Gallery720 space.
---