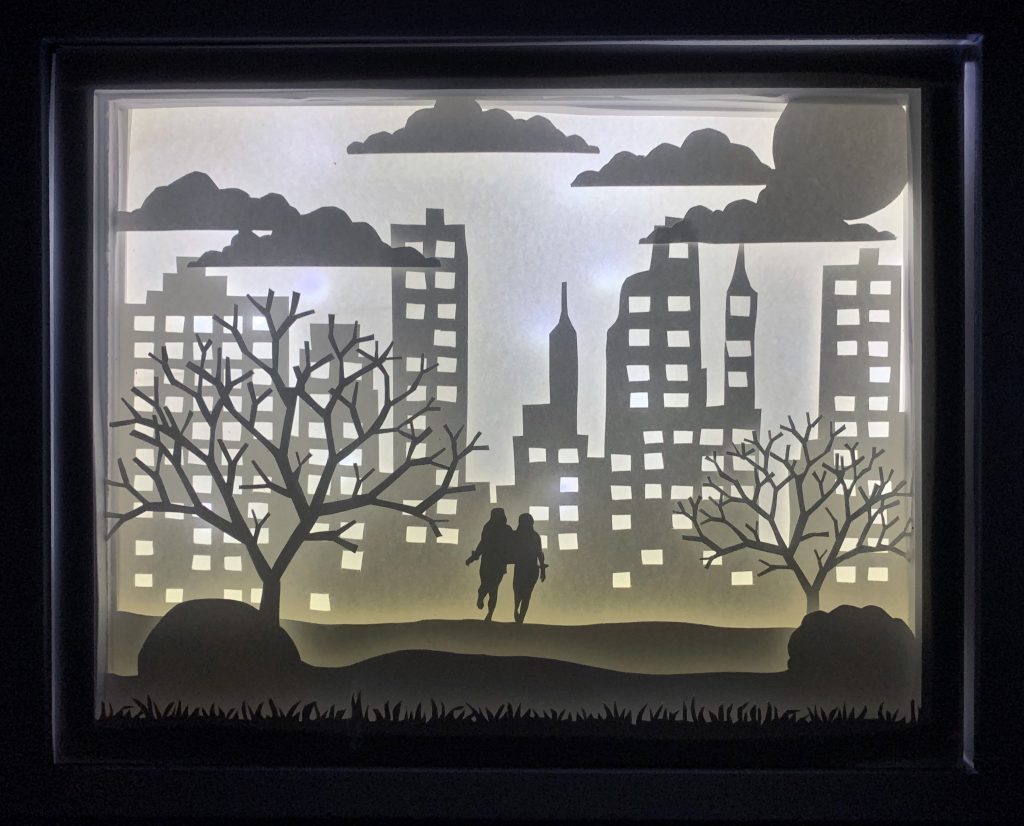 UNAPOLOGETICALLY ME  |  Jessie Hotchkiss
Hotchkiss delves into her own past to process the physical and mental vulnerability that can come from traumatic experiences. Through the use of hand-cut paper and light, she creates shadowbox scenes from past memories that explore these human experiences, and create space for acceptance within her own self.
---
Slideshow of Artwork
Give your feedback about the show, support an emerging artist.
---
Artist Statement
I believe that insecurities and guilt mask a lot of creativity and I want to express the beauty in those situations. True artistry comes out when you let yourself feel and let your body speak through your creations. That is exactly what I am aiming to convey by intricately putting these displays together. It helps process an event to its core and takes a lot of mental strength, but the end result gives more satisfaction than is imaginable.
I chose shadowbox art because I literally wanted to bring light to these situations. Not only did I want to use graphic design elements but hand-crafted components to put all of myself into the work. I wanted my creative process to be just as heavily demanding as the situations illustrated. There is no easy route when it comes to reliving the past. You either choose to face it head-on or run away. There is no other way I would want to confront these moments in my life than through art. No, that doesn't make it any easier, but it is how I am able to accept the things that can't be changed. At the end of the day, I am unapologetically me.
Bio
Jessie Hotchkiss is a working Graphic Designer based out of Coon Rapids, MN. Although her primary work is focused on digital work, her other interests include drawing and sculpting. She loves creating work based on human experience and expressing the events of others through storytelling. She's achieved her BA in Graphic Design at Augsburg University located in the heart of Minneapolis, MN.
---
Virtual Mock-up
Due to COVID-19 the show in the physical gallery space has been delayed. Here is a virtual representation of what it will look like in the Gallery720 space.
---