This is a guest blog post from our student social media ambassador, Jaida. Currently studying abroad on the semester program, "New Activisms, Human Rights and Social Justice" that travels to Guatemala and Costa Rica. This semester the itinerary also includes a visit to Chiapas, Mexico. 
Greetings everyone! I'm Jaida, currently in Panajachel, Guatemala, in my third week with the Central America program. Our time here has been filled with numerous educational experiences and enlightening talks, but one particular speaker truly left a lasting impression on me. This week, we journeyed to San Antonio, a quaint town nestled on the shores of Lake Atitlan, to visit Jabel Tinamit, a school dedicated to preserving and promoting Guatemala's diverse indigenous cultures. Our day included visits to a textile factory, a chocolate factory, a ceramic workshop, a beautiful church, and even a fishery.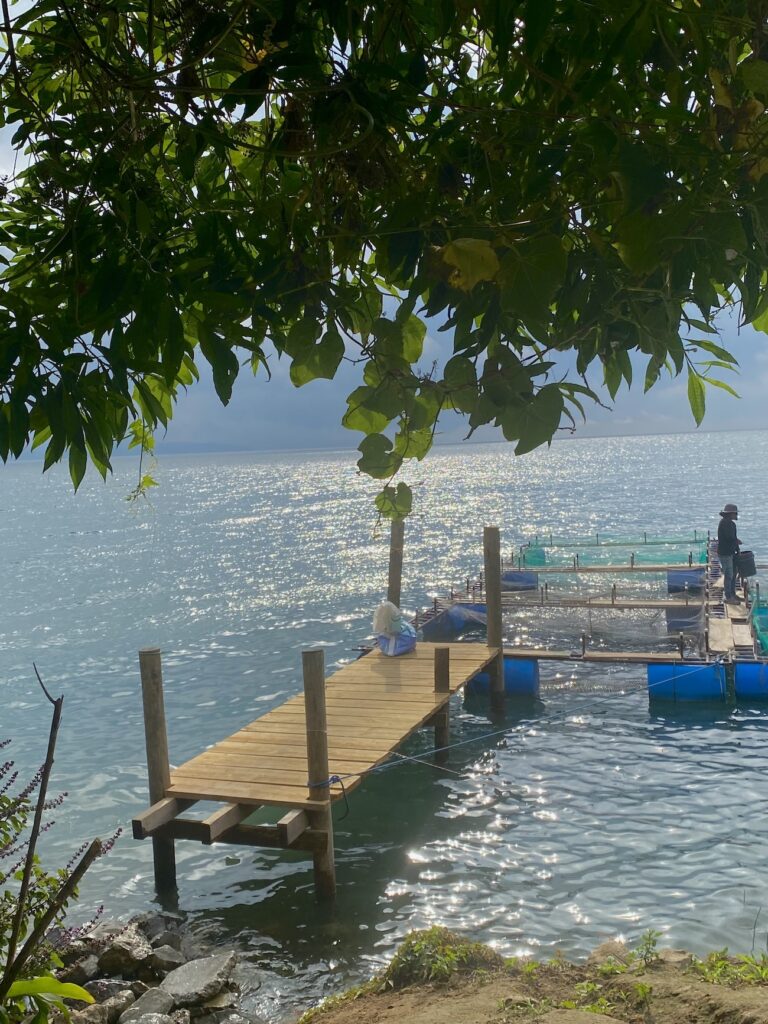 The highlight of our day was undoubtedly our conversation with Gregorio Xep, the visionary owner of Jabel Tinamit and the driving force behind the school in San Antonio. Gregorio shared with us the incredible story of how Jabel Tinamit expanded to include a satellite campus and took ownership of the fishery we visited. This fishery isn't just about raising fish; it's a scholarship program that Gregorio passionately sponsored to provide new job opportunities for the people of San Antonio.
One of the most profound lessons I gleaned from Gregorio's talk was the unwavering commitment of his culture to pass down their wisdom to the younger generations, regardless of the obstacles in their path. Gregorio's dedication to helping his community was evident in his journey. Despite initial challenges, he persisted in his efforts to launch the fishery project, even though the taste of tilapia from the lake was different from that of ocean or regular lake fish. His resilience paid off, as the fishery now boasts an estimated 25,000 fish and sells over 200 every day.
In the face of adversity, Gregorio Xep's story taught me the power of determination and the profound impact one individual can have on a community. His commitment to preserving indigenous culture and providing opportunities for the youth of San Antonio is an inspiring testament to the resilience of the human spirit. Our encounter with him was a reminder that meaningful change often begins with a single person's unwavering dedication to a cause.