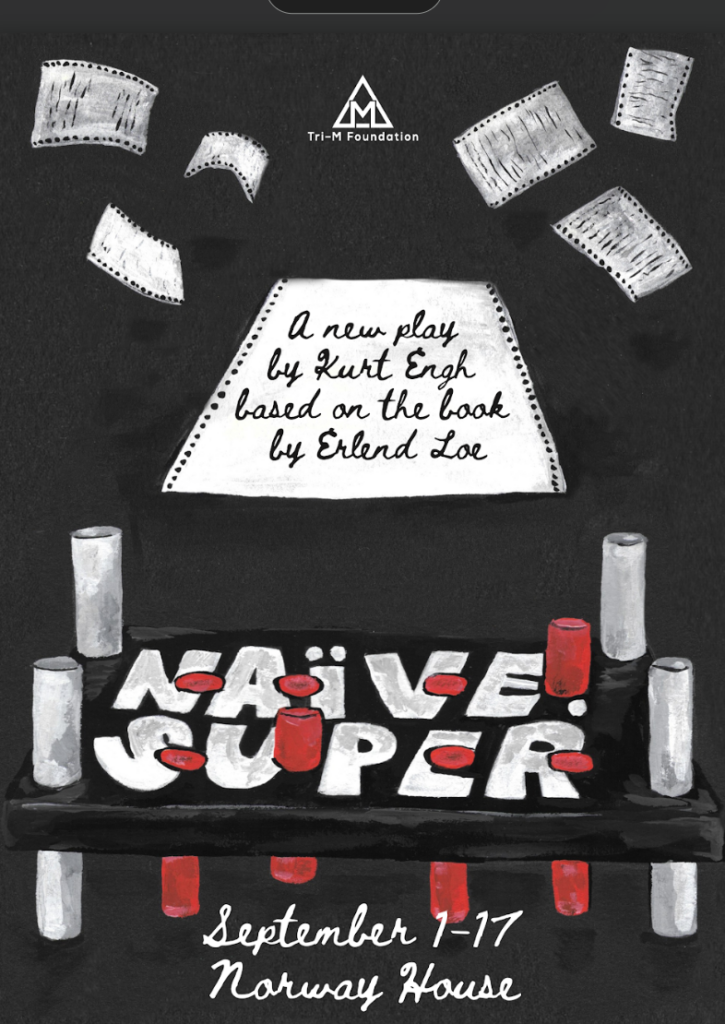 Kurt Engh remounts his original stage adaptation of Erlend Loe's 1995 cult novel, reimagining the 25-year-old Norwegian narrator as a universal every-person.
After an existential crisis at a birthday party, the narrator slows their life to a halt. With only the objects, people and tasks that bring meaning to their life, the narrator pieces their life back together.
Staged using environmental sound, video, an overhead projector and a fax machine, the performer will uncover the play in real time as the audience watches on.
WHAT: 
Naïve.Super – a new adaptation of Erlend Loe's 1995 coming-of-age novel by Kurt Engh
WHEN: 
September 1-17, 2023
WHERE:  
Norway House, 913 East Franklin Avenue, Minneapolis, MN 55404
WHY:  
The play is adapted from the 1995 best-selling Norwegian cult novel about a 25-year-old questioning life and purpose. Engh's adaptation uses experimental theater techniques in a refreshing, comedic text. The play is held in Norway House's new innovation and culture center, opened by the Queen of Norway last October.
WHO:
AUTHOR | Erlend Loe
ADAPTER / DIRECTOR / PRODUCER | Kurt Engh
DRAMATURG | Danielle Kincs
PROJECTION DESIGN | Ian Olson
VIDEOGRAPHER | Keller Davis