NSF STEM Scholarship Program
$1.6M
Scholarships Awarded
37
Scholars Transfered to a STEM Program
46
Bachelor's Degree in STEM Completed
What is the PRISM STEM Scholarship program?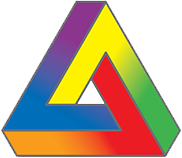 The Partner Relationships to Increase STEM Momentum (PRISM) Scholarship program is a $5 million award from the National Science Foundation which supports the retention and graduation of high-achieving, low-income students who are pursuing bachelor's degrees in science, technology, engineering, and mathematics (STEM).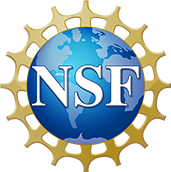 The collaborative project, which began during the 2020-2021 academic year, provides scholarships as well as internships and research experiences for nearly 200 students over a five-year period at Augsburg University, Century College, Minneapolis College, and Normandale Community College. These institutions work together to provide seamless pathways for transfer from two-year to four-year STEM programs.
Scholarships of $7,500 to $10,000 are awarded to students pursuing majors in biology, chemistry, computer science, engineering, food science, mathematics, and physics. These students will be connected to internships and research experiences through partner organizations SciTech, UpTurnships, and MnDRIVE, as well as through Augsburg's undergraduate research programs.
---
Select your school to apply:
Who is eligible?
Community college students meeting the following criteria are eligible (and encouraged!) to apply for the PRISM scholarship:
Enrolled at least half-time in a STEM major (please see your school's PRISM application for a list of approved STEM majors)
Anticipated graduation:

Community College students must be within 4 semesters of graduating with a STEM degree as of Fall 2023 (graduating by May '25) and  intend to transfer to a 4-year school to get a bachelor's degree
Augsburg University students must be within 5 semesters of completing a bachelor's degree as of Fall 2023 (graduating by December '25)

Major GPA of 2.75 or higher (scholars will be expected to raise their GPA to 3.0 during program participation)
U.S. citizen, national, permanent resident, or admitted refugee
Demonstrate financial need as determined by financial aid status (Pell or MN State grant eligible or equivalent)
Demonstrate a commitment to participate in the activities of the cohort and agree to participate in the surveys required for internal program evaluation
Before they may apply for the PRISM Scholarship, students must be admitted to the school they plan to attend. Community College PRISM Scholars in good standing who are interested in attending Augsburg, must complete the Augsburg PRISM Scholarship application, but they will automatically continue to receive the PRISM scholarship at Augsburg when they enroll.
---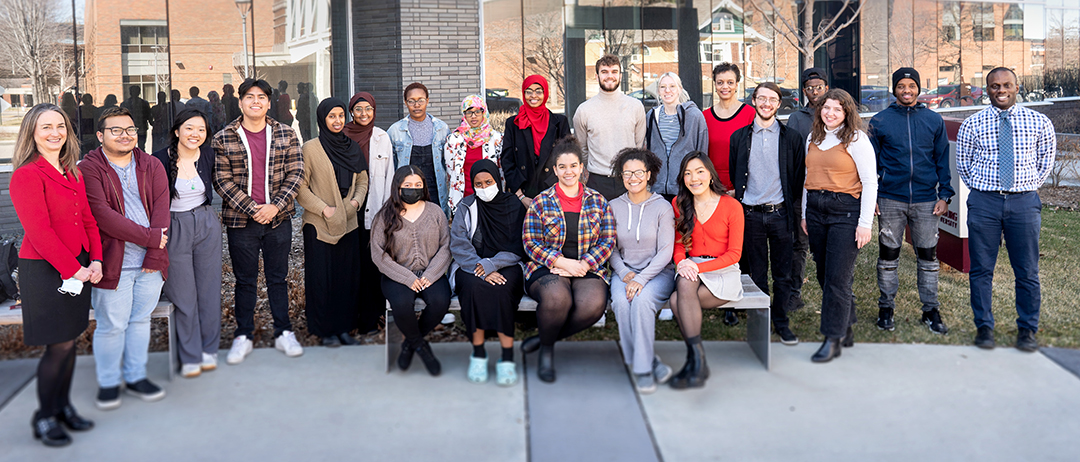 What are time lines associated with the program?
PRISM scholarship applications for all participating institutions open up in early spring. There is a priority deadline for application submission in late spring/early summer. Additionally, the community colleges typically open up their PRISM scholarship applications once more during fall semester, enabling new scholars to begin in spring semester.
Once the priority deadline has passed, applications are reviewed by a faculty committee. All applicants will be notified of a decision prior to the start of the term. Please refer to your school specific application page for detailed information around deadlines.
---
How do I apply?
Select your school from the list of schools app from the list at the top of the page.
---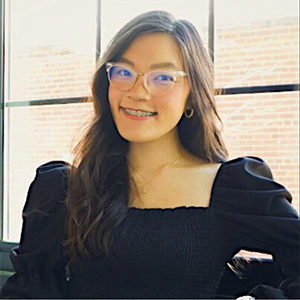 "In every space you enter, know that you belong."
Knaunong (Birdy) Xiong '23
Biology Major
Augsburg University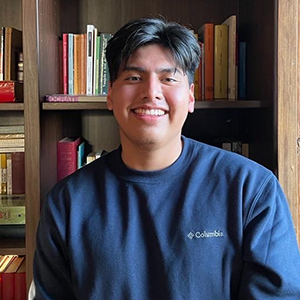 "The path of education is never linear, it is important to do things outside your comfort zone, to grow as a student and individual."
Edwin Panora '23
Physics MajorAugsburg University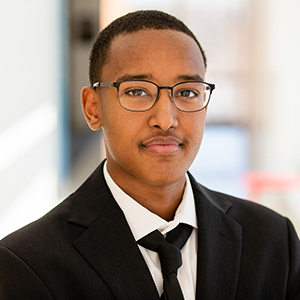 "My number one piece of advice for students is to stay positive, even when you want to bang your head against the wall. The second thing is to manage your time. Number three, know that it will take a lot of sacrifice, but at the end of the day, it's worth it. If you don't see your success right away, just keep going. You'll find it. It takes time. I'll try to take my own advice too – and show it through my actions."
Abdirahman Abdi
Computer Science
Normandale Community College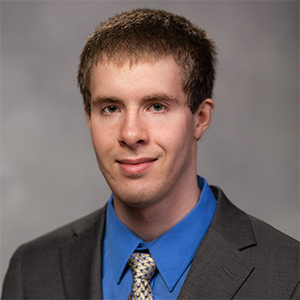 "The PRISM Scholarship has enhanced my academics, my extracurricular involvement, and personal life in ways I never suspected."
Daniel Georgioff
Engineering MajorNormandale Community College
*For PRISM and all Foundation Scholarships
**Any opinions, findings and conclusions or recommendations expressed in this material are those of the author(s) and do not necessarily reflect the views of the National Science Foundation.