Renee Christensen
She/Her/Her's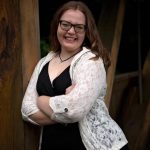 Hi! My name is Renee Christensen, and I am from Shafer, MN. My pronouns are she/her/hers. I am a second year double majoring in Clinical Psychology and Theology and Public Leadership. I was an AYTI participant in 2018 and fell in love with Augsburg! Outside of my work with AYTI, I work closely with the Campus Ministry staff and serve as the Augsburg University Student Ministries Secretary. When I'm home, you'll usually find me curled up with a good book, being outdoors, or snuggling with my cats.
Grace Porter
She/Her/Her's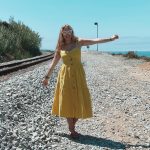 I am Grace Porter, she/her/hers, from Eden Prairie. I will be graduating in Fall 2021 with a Theology and Public Leadership major, concentration in youth studies, and Music minor. As someone who wants to work in the church, and change what that looks like (especially for youth), Augsburg was the no-brainer school to go to. I knew I could get an education that emphasized God's love for everyone and God's wish for God's people to work for justice in the world! And now, as I am entering my fourth year, I know that is exactly what I have gotten. Through Christensen Scholars, the Augsburg Youth Theology Institute, Campus Ministries, and so much more, Augsburg has been a wonderful home and learning community for me.
Erica nondi
She/Her/Her's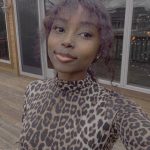 Habari! (Hello!). My name is Erica Nondi and I am in my senior year of my Business Management degree, and I have worked as the CCV student worker for 2 years. I was born and raised in Mombasa, Kenya, and I started my undergrad at a small music school in St Paul, but eventually found my passion for business studies at Augsburg University. I have gained communication and organizational skills while working on administrative tasks to help the CCV team with various projects, and it has been a wonderful experience. My hobbies include singing, cooking traditional Kenyan food, swimming and snowmobiling.