Today's post comes from Pastor Liesl Spitz. She served as Intern Pastor at Trinity Lutheran Congregation from 2017 to 2019 and is currently one of the pastors at St. Timothy Lutheran Church in St. Paul.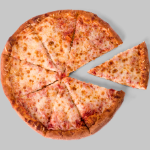 I stop by Domino's on my way to church. It's Friday night at 9pm. When I get there I meet one of our young adults, and we walk to the corner of Cedar and Riverside. A plastic table is already set up with a kettle of tea and a warming bag to hold the pizzas. Just cheese, no meat, Abdi told us when we offered to bring them. It's what the guys prefer.
Abdi Mukhtar is the founder of Daryeel Youth. Daryeel means "care" in Somali. Each Friday night, even in the coldest winter, Abdi shares chai tea and pizza with young men in our neighborhood who are most vulnerable to drug use and violence. Weekend nights at the corner of Cedar and Riverside is where Abdi had seen the most harm. So weekend nights at that corner is where he sets up.
Abdi knows everyone that night. Not just by face and name, but by their backs, a full block away. He calls out greetings, offers a slice to a passerby or a whole box for a group of friends. He is here to build trust. With him is a crisis counselor, who talks with the young men who stop at the table. He hands out his contact information along with refills of tea.
I ask Abdi more than once if our presence as guests is going to deter the guys from coming by. And he tells me, more than once, that we are welcome. Neighbors joining Daryeel to hand out pizza is a sign that we stand together, he says. It's a sign that we care.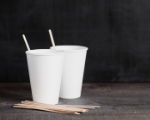 Trinity Lutheran Congregation is the only remaining Christian community in the largely Muslim, largely East African Cedar-Riverside neighborhood. By virtue of its surroundings, almost everything Trinity does is interfaith (except on Sunday mornings). We take joy in being part of the neighborhood.
I had met Abdi through various community events and meetings in my first year at Trinity. Pastor Jane knew him well as a leader committed to the neighborhood. But when the Riverside Innovation Hub (RIH) invited Trinity's young adults to listen again with care, we heard Abdi's story with new ears.
The public church framework, as shared by RIH, led our young adults through a careful process. We identified listening posts and asked questions in our community and within our congregation ("What are the hopes and joys in this place, what are the sorrows?"). We discerned with the help of our innovation coach and color-coded sticky notes ("What are the overlaps, where are the gaps?"). Data turned into themes, themes turned into stories, and stories turned into partnership (and pizza).
The public church process helped Trinity grow not by offering fixes or changes to our ministry, but by helping us to listen with new ears, and with greater intention, to our neighbors. Getting our heads into public church meant living more fully into the gifts that God has already given us, and into the place where God has planted us.