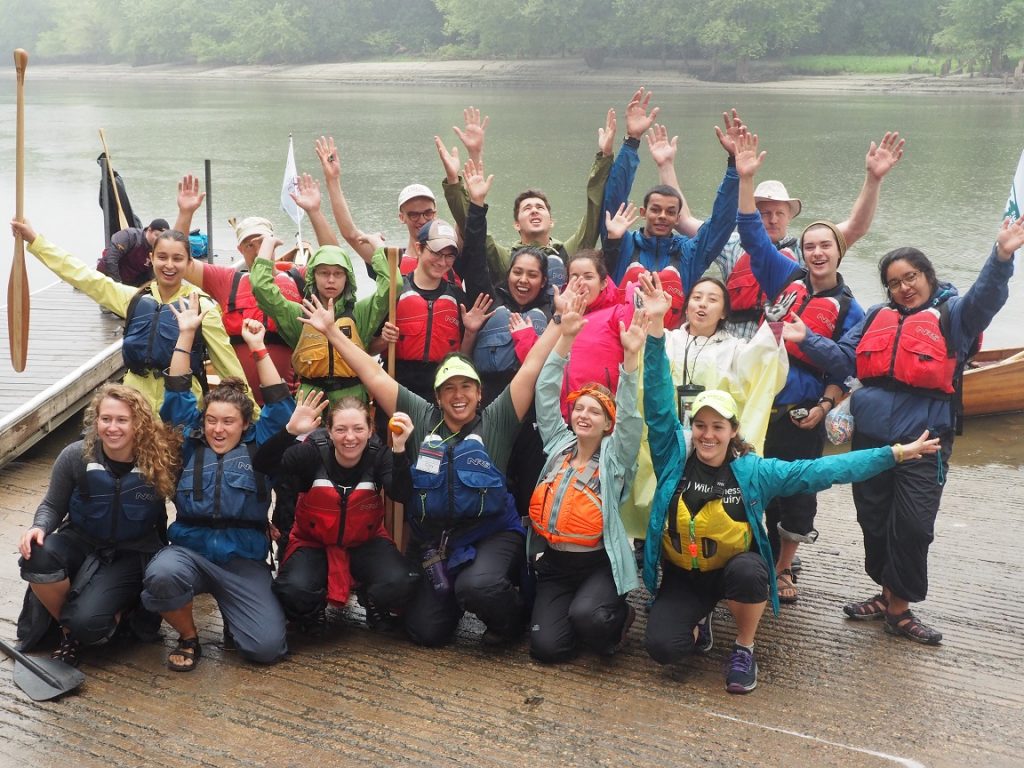 Students Spend 100 days on the Mississippi River
On August 24th, 15 students, one faculty member and two guides departed on a 100 day expedition down the Mississippi River. The River Semester provides a high-impact educational experience by combining rigorous coursework and a unique, immersive field experience, with strong partnerships all along the Mississippi River.
Augsburg's River Semester is a model for education in the 21st Century–highly experiential, connected and wired, with project-based and applied learning opportunities for students in the context of an ambitious expedition down one of the world's iconic waterways. Students end up paddling close to 1,000 river miles, averaging 70 miles per week. Along the way, they will earn a full 16 credits
"We do this because we think this is the best way to learn both about the Mississippi River, but just the best way to learn in general about what's going on out in the world," said Joe Underhill, Associate Professor and director of the River Semester program.
The emphasis of the trip is spending time on the river, not on a given destination, with a slower pace overall and more time for field research and coursework along the way. Weather conditions and encounters along the way will shape the distance covered and the experience of the students.
In addition to rigorous coursework and a unique, immersive field experience, students engage with ecologists, activists, and community members all along the Mississippi River. Back on campus, Underhill expects that approximately 50 students and 10 faculty across 6 courses and 9 departments (Environmental Studies, Biology, Chemistry, Physics, Communications, Political Science, American Indian Studies, History, and Psychology) will be directly engaged with the program during the semester.
Thanks to the Pentair Foundation for providing opportunities for underrepresented students in STEM fields to participate in this experiential learning opportunity.
Follow the expedition on social media via Twitter, @RiverSemester and Instagram, River_Semester.