For Biology teachers with 3 years or less of AP experience
This Biology Summer Institute is designed for teachers with limited experience teaching AP Biology.  Participants will learn about the AP Biology Curriculum Framework, how to incorporate inquiry into the AP Biology curriculum, and perform selected laboratory investigations, and share ideas for implementing these activities in the classroom. Participants will conduct laboratories that will satisfy the requirement for 25% of the AP Biology course to be laboratory-based. Yes–even in a virtual teaching world, we will do labs! Some lab materials will be mailed to you. In addition, we will review virtual labs, hybrid learning, and share best practices. Planned laboratory activities include:
Big Idea 1: Hardy-Weinberg Equilibrium Modeling and BLAST lab
Big Idea 2: Photosynthesis with floating leaf assay with materials from around the house or grocery store, Cell Energy com materials mailed to you
Big Idea 3: PCR and gel electrophoresis with Mini-One systems (loaner equipment will be mailed to you)
Big Idea 4: Animal Behavior, Enzyme Catalysis (materials from the grocery store)
Participants will also learn about the changes to AP that took place in the 2020-2021 school year, including updated formative assessment tools for AP Biology teachers on AP Classroom. Teachers will leave this workshop prepared to successfully teach AP Biology, including audit approval, College Board curriculum alignment, and how to prepare students for the AP Biology exam.
.REGISTER NOW FOR THE JUNE BIOLOGY: NEW(ISH) WORKSHOP
---
CONSULTANT: JENNIE EDGAR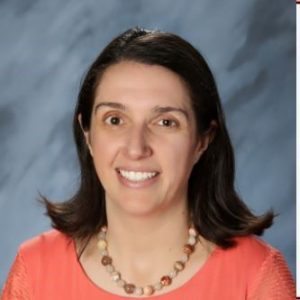 Jennie Edgar teaches high school science. Currently, she is teaching physics, APES, and AP Bio online at Cherry Creek Elevation High School, and she has experience teaching just about every high school science course. She served as an AP reader of both AP Environmental Science and Biology exams.  In addition to serving as a reader, she also works as an item developer for AP Biology.  Jennie is a National Board Certified teacher in Adolescent and Young Adult Biology.  She also conducts workshops in AP Biology, AP Strategies for Success in Science, and Quantitative Skills in Biology through the College Board.
Jennie honed her passion for science at the University of Michigan and earned her Master's in Science Education at Montana State University-Bozeman. She served as a PST fellow for the Department of Energy's Office of Science, a PLT facilitator, and a curriculum consultant. She is an avid skier and enjoys spending time with her family.
---
For experienced AP teachers
The College Board redesigned the AP Biology curriculum recently (2012-2013) and some minor revisions in the fall of 2015, which included the laboratory component of the course being completely revamped, in conjunction with an increased emphasis on inquiry. Teachers have been adapting to new ideas and ways of teaching and learning about the Big Ideas, Science Practices, Essential Knowledge Statements and the L.O.'s or Learning Objectives.  Biology will offer you the following opportunities:
Perform and discuss the numerous labs and alternatives to these labs.
Receive the updated curriculum and resources from the College Board for the 2019-2020 year and updates and revisions that were done during the 2021-2022 school year.
Ideas how to modify an existing course for the upcoming new year after going through the new course for the first time.
The opportunity to share and receive hints for improving student achievement.
Discuss textbooks and other materials, equipment suggestions, and ordering information.
Opportunities to network and develop a support system with other members of your class.
Sharing ideas for lab reports and on how to make your class more student driven.
Reviewing of the scoring of the new FRQ's and exam
Learning to use primary literature in the AP Biology classroom.
When you leave, you will have new skills, resources and ideas, along with the confidence that you are ready to teach a top-notch course!
Have access to your course materials. We will have a google drive to share our best practices.
Bring your thoughts about the year using the CED and the other resources
I will share a google drive with all resources I will share and used in my classroom.
To help you prepare for teaching AP Biology, and to refine and reflect, we will address:
Content and Science Practices:
Understanding the organization and using the Curriculum Framework
What topics will you teach? Discussion on order of topics. How do you tell your story?
How will you incorporate science practices into your daily teaching?
Using and incorporating Quantitative Skills in your course on a regular basis.
Pedagogical Strategies
Inquiry as a lab focus and the Science Practices.
The lab component focuses on utilizing the science practices.
Teach you ways to adapt existing teacher-directed labs to inquiry labs.
Identify what skills need to be taught to the students?
Lab "write up" ideas.
Lab Assessment ideas.
Other discussions
Conceptual Exams that incorporate Science Practices      
Elements of the exam. What do you include? What to focus on?
What experiences should you give your students so they are able to demonstrate conceptual understanding rather than simply factual knowledge?
Where to find test items and how do you design your tests in your classroom.
Grading and Exam review ideas.
REGISTER NOW FOR THE JUNE BIOLOGY: EXPERIENCED WORKSHOP
---
CONSULTANT: MARK LITTLE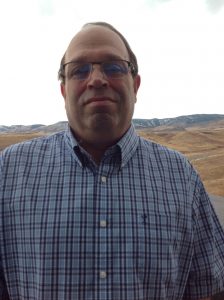 Mark Little had been a science teacher at Broomfield High School in Colorado for 32 years and has taught AP Biology for over 18 years and retired at the end of 2018.  He has been very involved with the AP Biology re-design, including and not limited to field-testing some of the laboratory investigations and helping with the new CED.  Mark is currently a member of the AP Biology College Board Instructional Design Team. He has been an AP Reader and Table Leader for over fifteen years at the reading along with being an item writer for the exam. He saw a need and also started the AP Environmental Science program at his school 9 years ago.  He also has taught Chemistry and Anatomy and Physiology. Mark received his BS degree from Colorado State University and his Masters from the University of Denver.
Mark incorporates the new curriculum framework ideas in his workshop and his focus for his institutes is to help the AP Biology come alive for students.  Mark was a member of the first cohort of the BSCS/NABT AP Leadership Academy and he incorporates the information learned in his workshops. He is National Board Certified and has been recognized for his teaching by receiving various awards, including the Outstanding Biology Teacher Award for the state of Colorado in 2005.  He works for National Math and Science Initiative (NMSI) and the Colorado Science Initiative, helping students and teachers prepare for AP science exams. He has been a College Board Consultant since 2014. Mark was President of the National Association of Biology Teachers (NABT) in 2013 and currently still very involved with NABT by holding a couple leadership roles including AP Section chair. I look forward to working with everyone this summer during the Augsburg APSI.