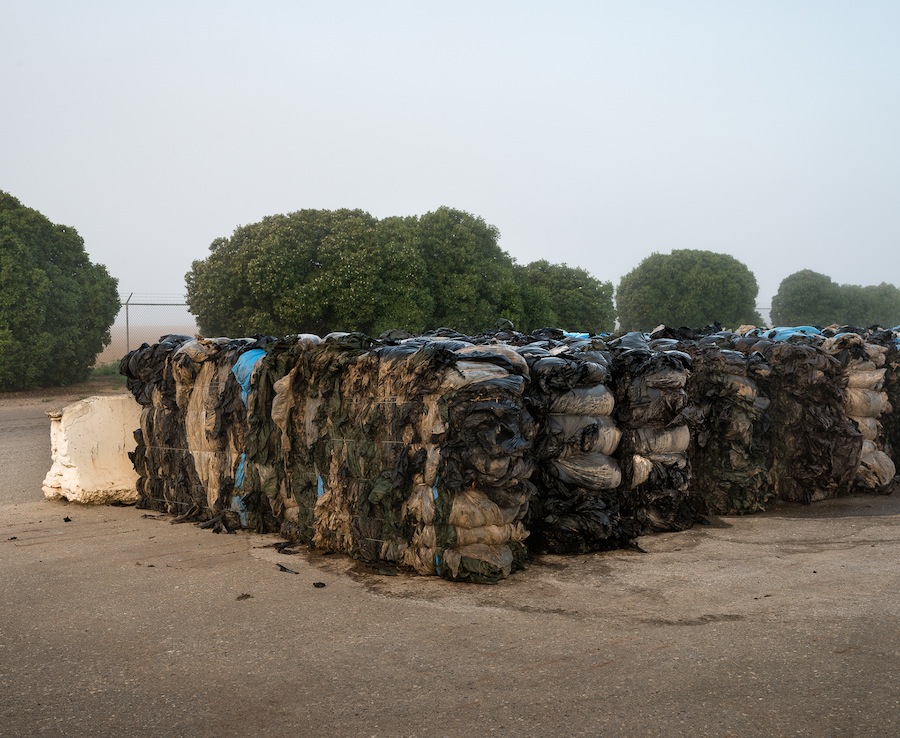 Overlook / Sugar Street by Brett Kallusky
April 26 – July 31, 2018
Reception: April 26, 6 – 8 p.m.
Brett Kallusky will exhibit photographic prints and sculpture from his ongoing project: Overlook / Sugar Street. The exhibition explores one microcosm in the nascent economy of renewable energy—that of the Santa Maria Landfill, and the surrounding landscape —  which is part of a much larger cycle of land management, consumption, and waste.
Bio
Brett Kallusky is an assistant professor in the Art Department at the University of Wisconsin-River Falls where he teaches photography. He has been the recipient of two Minnesota State Arts Board Grants, a Fulbright to Italy, and a Fulbright Travel Grant. His work has been exhibited regionally, nationally and internationally in solo and group exhibitions. Kallusky has been a regular student portfolio reviewer at SPE (Society for Photographic Education) national conferences since 2012. He lives and maintains his studio practice in Minneapolis, MN.