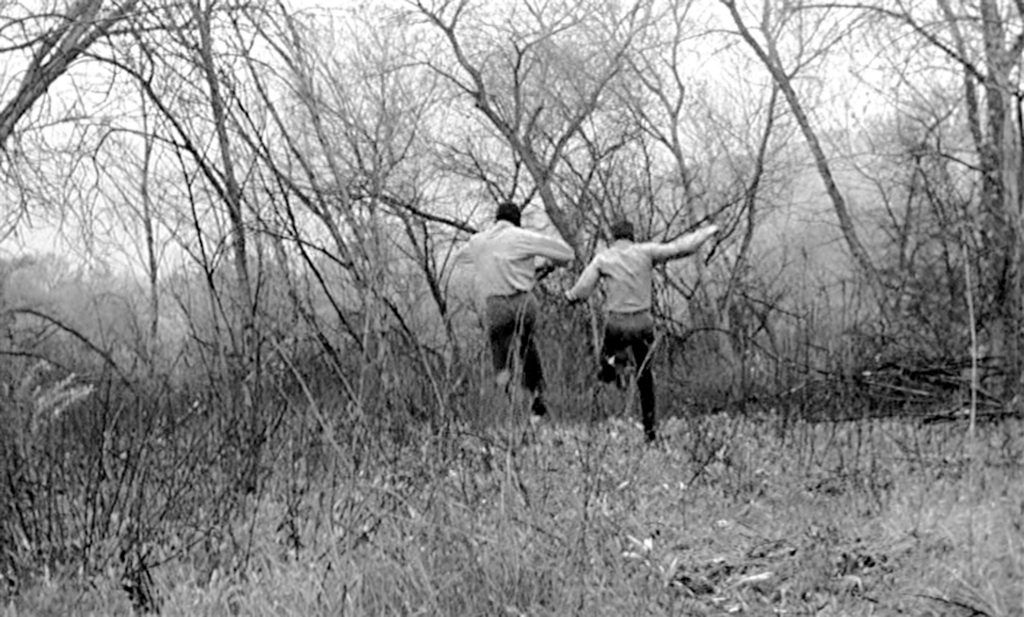 The Logic of the Exception
October 19 – November 9, 2017
Artist Talk: Wednesday, Oct. 18, 11:10 a.m. Christensen Center Gallery
In The Logic Of The Exception Anthony Warnick engages the ways contemporary society repeats the same problematic states of exemption that have persisted in the United States for three centuries. This is done through the deployment of objects from pop culture and approbation of the prison industrial supply chain.
Bio
Anthony Warnick lives and works in Cleveland, Ohio. Warnick holds a M.F.A. in Sculpture from the Cranbrook Academy of Art and a B.F.A. from Minneapolis College of Art and Design in Web + Multimedia Environments. His work has been exhibited in solo exhibitions and group shows across the United States at such institution as Katherine E. Nash Gallery at the University of Minnesota, The Soap Factory, Roy G Biv Gallery (Columbus, OH), SPACES (Cleveland, OH), Minneapolis Institute of Art, Museum of Contemporary Art Detroit, and Cranbrook Museum of Art. He has been artist-in-residence at Elsewhere Museum (Greensboro, NC), SOMA (Mexico City), and Futurefarmers (San Francisco, CA). Also, he is the co-director for the alternative space The Muted Horn, a project space focused on bringing national and international artist to Cleveland, Ohio. His work is in public and private collections throughout North America.
Statement
My practice makes the viewer aware of the systems within which we operate. I commandeer appearances; treating art history as a database, retrieving and amalgamating for future creations.  This intentional remaking highlights the collaborative production of culture. Through borrowing, the context becomes the primary focus. The forms fall into two categories: objects and performances. I construct the objects from common, recognizable materials like drywall, 2x4s, plywood, newsprint, and cotton fabric. These material choices draw attention to the overlapping conditions we operate within, rather than the allure of the pieces. I augment these corporeal elements with intangible ones like bureaucratic procedures and archival records. My practice critiques and dovetails with our everyday. While the economic, political, or educational systems feel immutable, my work provides and produces poetic and symbolic paths of resistance.
Image: Still from "One Hundred And Fifty More", 2017
---
THE LOGIC OF THE EXCEPTION – images